The Tetley's Stadium features three function rooms that can be used for a range of events.
THE ROYAL SUITE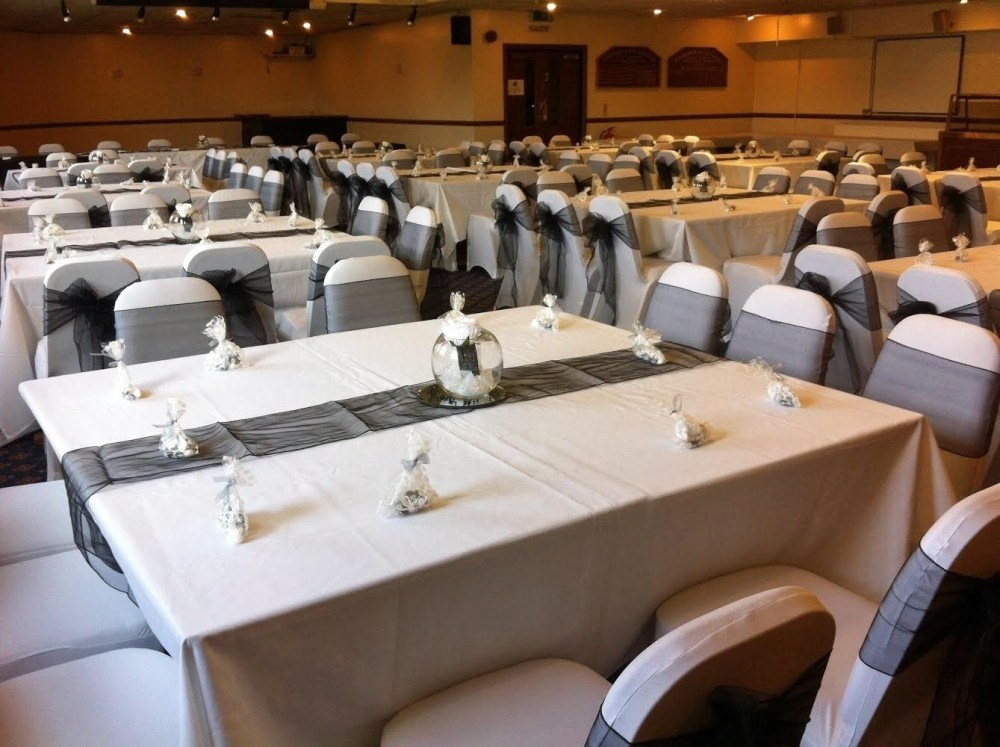 The Royal Suite is our largest and most popular function room.
It features a fully-licensed and staffed bar, which provides a wide range of alcoholic and non-alcoholic refreshments at competitive rates.
There is also a stage area at the foot of the room which is easily large enough to accommodate an overhead projector, dance floor, DJ equipment or a band.
It costs £180 to hire the Royal suite for one session.
Daytime session: 9.00am – 5.00pm
Evening session: 7.00pm – 12.00am
Room hire charges include, if required:
Use of the fully staffed bar
Projector, DVD player and screen
Flip charts
Built in PA system
We also offer bespoke wedding packages to make your big day even more special. We will take care of all of your requests.
There is a wide choice of options available to choose from including: Table Linen, Chair Covers, Floral Arrangements, Table Decorations, Balloons, Catering & Entertainment.
The room will be set up according to your requirements, ready for the arrival of your guests. This includes table arrangements and buffet (if required).
We offer a generous selection of house wines at competitive prices. Should you wish to use your own wine, a corkage charge of £5 + VAT per bottle will be made.
THE BAILEY BAR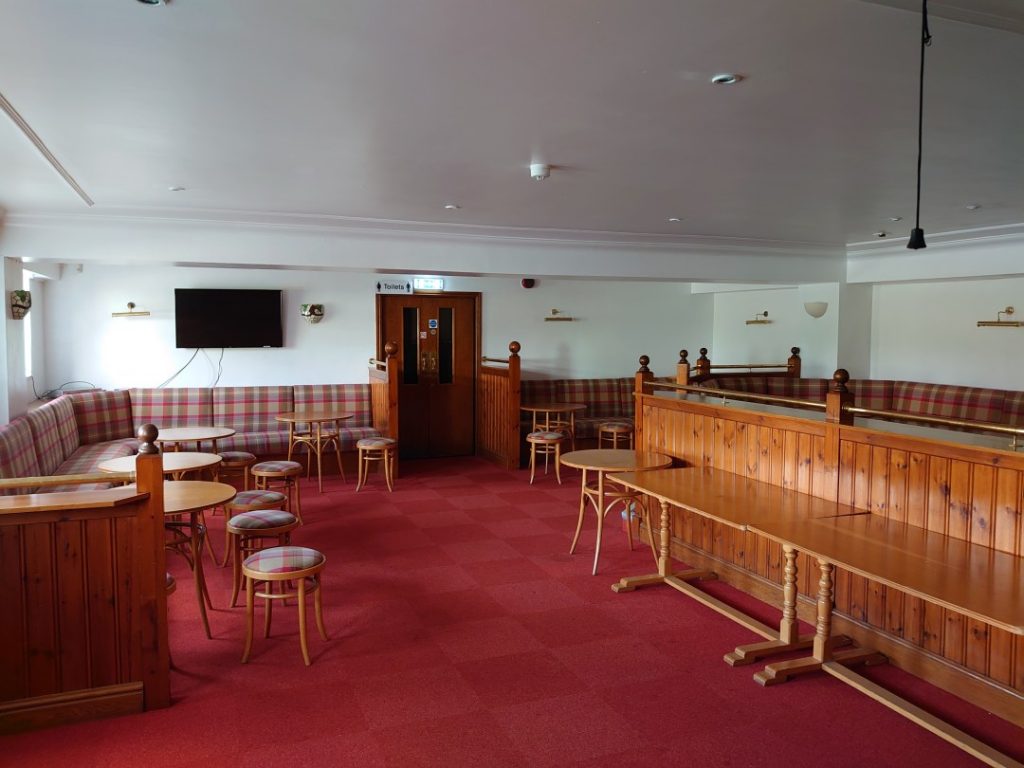 The Bailey Bar is a cosy, pub-style lounge, which is ideal for smaller meetings and parties. It's clever design allows for a great atmosphere both when at capacity and when there are fewer people.
It costs just £140 to hire for one session.
Daytime session: 9.00am – 5.00pm
Evening session: 7.00pm – 12.00am
If you'd like find out more information or arrange a visit, get in touch using the form below.
If you are ready to make a booking, click here to download the booking form.
Completed forms should be emailed to [email protected], or posted to The Secretary, Dewsbury Rams, The Tetley's Stadium, Owl Lane, WF12 7RH.