In the week that marked 30 years since Dewsbury left our much loved Crown Flatt ground I got to thinking about all the other former cathedrals of our game that are now housing estates or supermarkets.

This weekend we make our first Championship road trip of 2021 to Widnes. Widnes may not have moved away from their original site but their current stadium bears no resemblance to Naughton Park & on my visits to modern day Widnes I find it difficult to think that I am actually at the same plot of land.
The Vikings demolished their varied collection of stands & built a new stadium.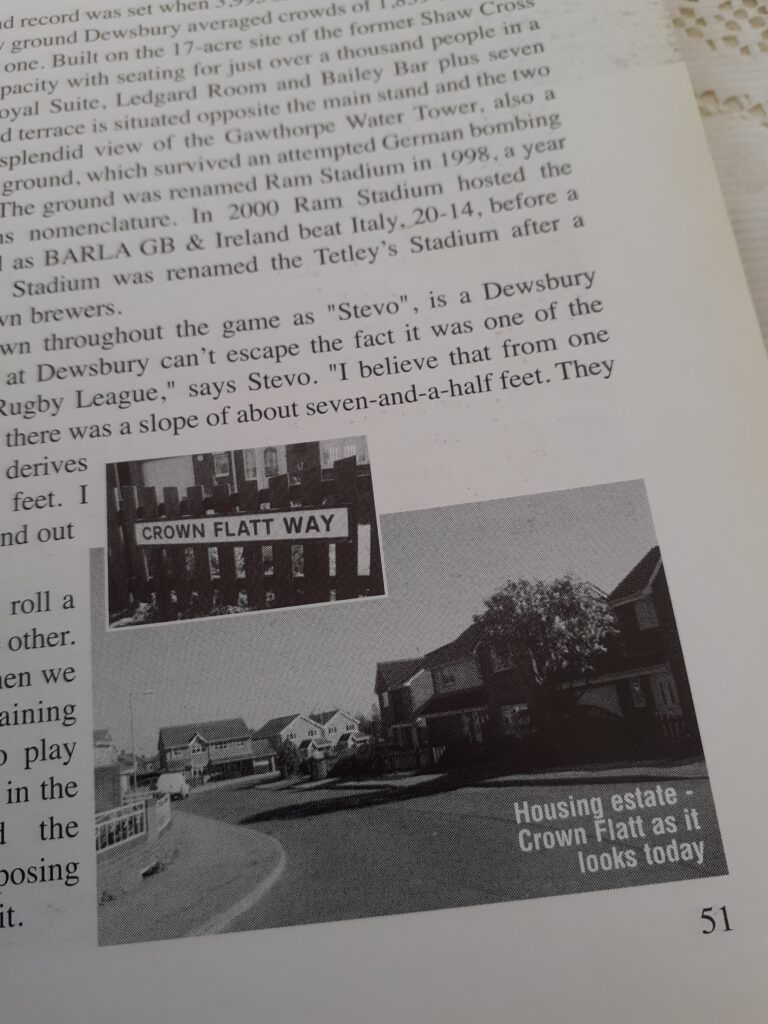 It is difficult to find a club who still play at their original ground & even those who do have pretty much done a rebuild.

When I was considered too young by my mother to go to Dewsbury away games I used to wander up to Mount Pleasant to get my Rugby fix
The modern day Mount is much different to how it was back then! The north west resort of Blackpool no longer has a professional club but in days gone by it was obviously a popular away game.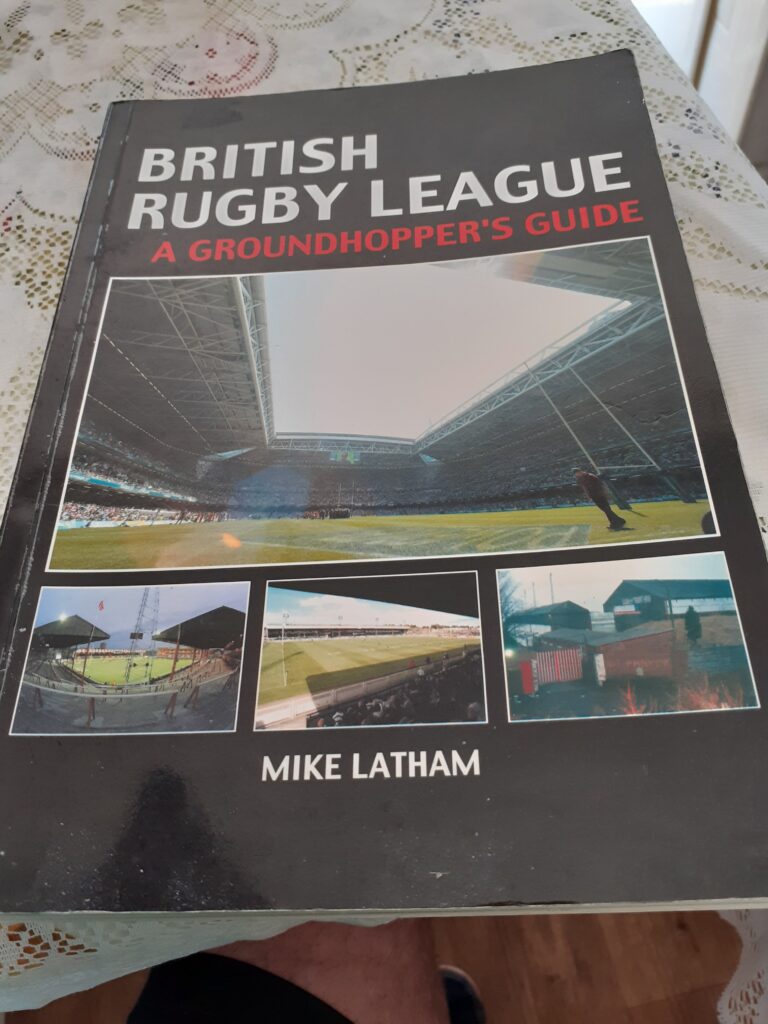 Blackpool in their various guises have played at different venues but my favourite was Borough Park where they played from 1963 to 1987. That was a ground situated close to the famous golden mile. Being close to the seafront made it the ideal matchday venue.

Doncaster now revell in the magnificent Keepmoat Stadium but many Dewsbury fans will remember Tattersfield. That was a proper old school ground!

A familiar pattern is forming of rugby league clubs playing in more modern facilities in tandem with their football neighbours. West Yorkshire neighbours Halifax & Huddersfield Giants vacated their iconic Thrum Hall & Fartown grounds to team up with their round ball brothers at The Shay and John Smiths Stadium respectively. 

Over in East Yorkshire the old stamping grounds of the Boulevard & Craven Park have disappeared. The former Hull home at the Boulevard was a place that away teams feared to tread with the iconic Threepenny stand being an intimidating prospect for the Airlie birds opponents. Their new home at the KCOM is just a punt kick away from their former bastion & is another shared venue with the tigers of Hull City fc.
The new Hull KR ground keeps them in their spiritual eastern side of the city & in some ways bears an uncanny resemblance to their former Craven Park.

Until 1973 Hunslet played at one of the sports most revered venues, Parkside. Just a short distance from the busy Dewsbury road you can still see the site of Parkside when you are sat in the stand at their modern day South Leeds Stadium home.
I saw Dewsbury play at Parkside a few times & back in 1973 I went with my brother to see the final game there when Hunslet played York.

Across the pennines i only ever went to Hilton Park in Leigh twice – one of those visits was in 1982 to see Leigh play the touring Australians.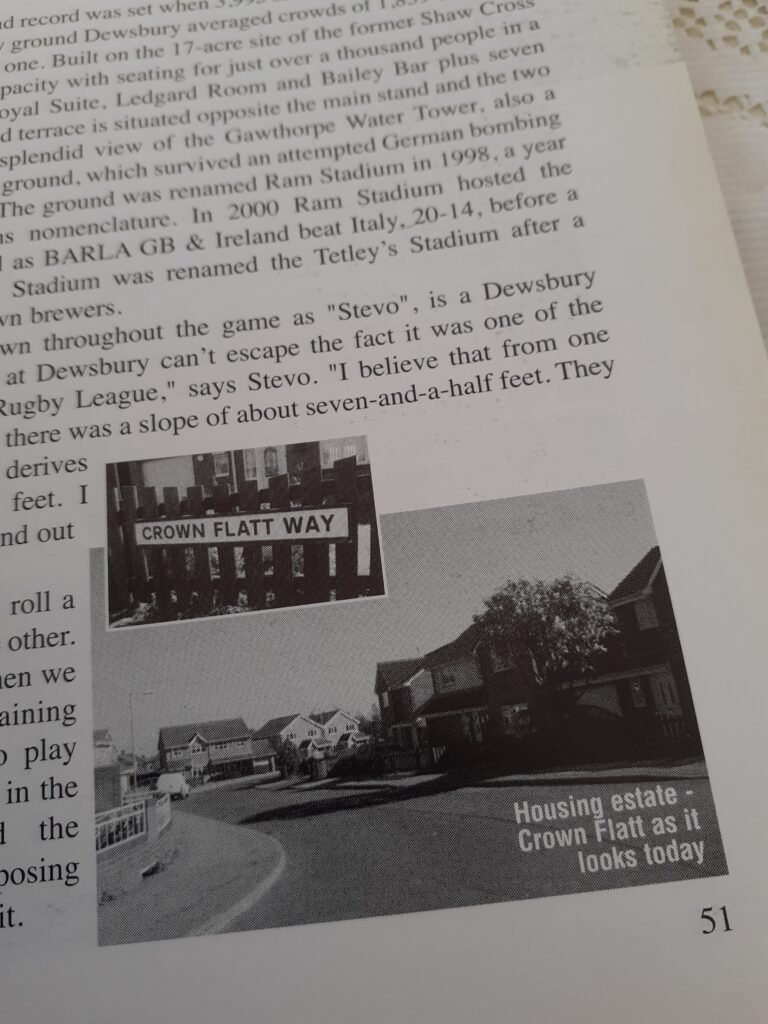 Leigh were the reigning champions in that year & included the iconic John Woods in their line up.
There will be many Dewsbury fans who would have ventured to the Alt Park home of Huyton before they sadly disappeared from our sport.
Huyton was actually the constituency of former prime minister Harold Wilson. Prior to becoming Huyton the club was known as Liverpool City & played at Knotty Ash Stadium.
I wonder how many current Rams fans ever went to Knotty Ash, I can't claim I did as it was just before my time!

There will have been plenty of us who saw our team take on Salford at the Willows. Back in the seventies that was the most glamorous venue in our game with its night club & restaurant complex. Salford played home games on a friday night long before that came the norm & football superstar George Best was a frequent visitor. 

My first Dewsbury away game on the red rose side of the pennines was at the Watersheddings home of Oldham. It was the first ground I had been to that was covered on all four sides & had a curious double deck stand at one end.

I am sure plenty will recall Rochdale Hornets former home – The Athletic Grounds. They played there until 1988 until following the trend of ground sharing with their football neighbours at Spotland. 

Let us move to the beautiful south of Sheffield! The Don Valley Stadium was built at great expense but has since been demolished. You needed binoculars to watch our games against Sheffield Eagles there! Don Valley even became the home of Rotherham United fc when they left Millmoor & were awaiting the construction of their new Stadium. 

The former Knowsley Road home of St Helens saw plenty of visits from Dewsbury including our appearance in the 1974 BBC2 Floodlit Trophy final. 

The very mention of Swinton will always evoke dewy eyed memories of Station Road. Dewsbury played in two Challenge Cup semi finals at that awesome ground.
The Lions have played at several venues since but their longstanding supporters still have 'Take me Home' as their favourite song!
Wilderspool in Warrington was the scene of one of our greatest days when we beat the Wire in the 1973 Championship semi final, a victory that saw us progress to that iconic victory against Leeds at Odsal. 

Whenever I go to Wigan I always glance wistfully in the direction of Central Park .
The modern day DW Stadium may meet the requirements of the current era but it will never have the aura of the cherry & whites former home.

On to the Minster city & the former home of York. Some called it Wigginton Road. Some called it Clarence Street. A short walk from many attractions of the city centre. 
I am sure that the new LNER Stadium is a great venue but it has been built on the site of the old Huntington Stadium so the pubs & various attractions of York are two miles away.

Barrow, Castleford , Featherstone Rovers, Leeds, Wakefield Trinity, Whitehaven & Workington Town still play at their longstanding homes but Post Office Road & Headingley look nothing like they used to.

We will never forget Crown Flatt & many of us will have good and bad memories of some of the grounds I have mentioned above. One consistent theme emerges for me.
Our new stadiums have facilities we could once never have imagined but many of them do not have the spine tingling aura of the homes of the past.