Why is Dewsbury vs Batley called the Heavy Woollen Derby?   
Those words were uttered from the lips of esteemed pundits Barrie McDermott & Terry O'Connor as they commentated on the clash between the two clubs in the 2019 Summer Bash at Blackpool.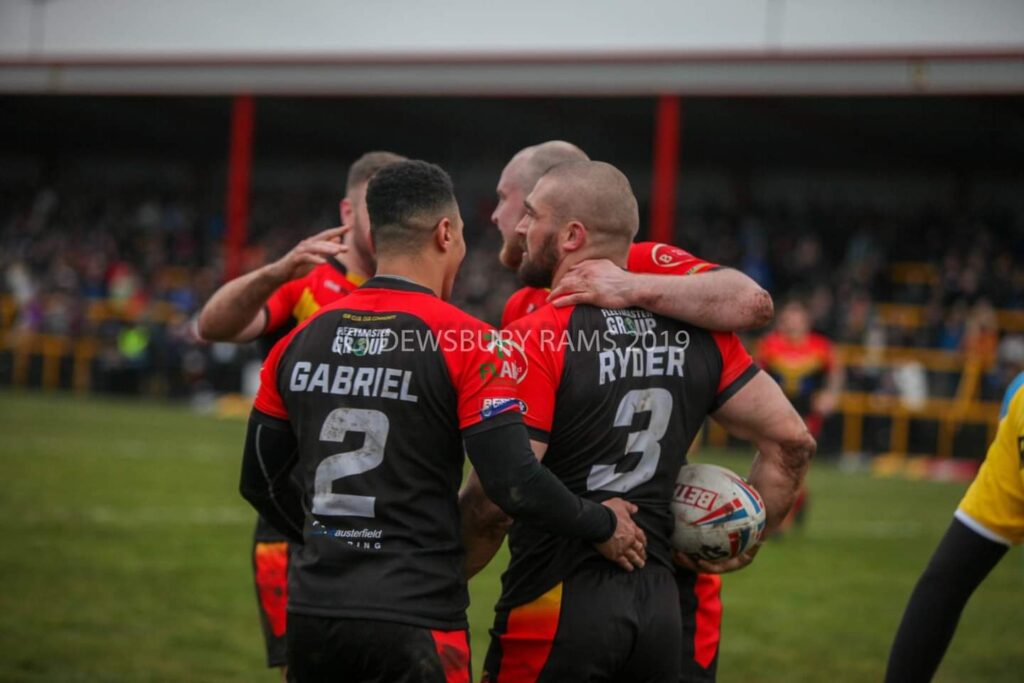 I have to say their deliberations left me bemused, surely both of those gentlemen are not too young to remember the industrial heritage of the two towns. The two miles stretch of tarmac known as Bradford Road that once housed wall to wall Woollen mills where hundreds of Dewsburians & Batlians were employed.
Nowadays those dark satanic buildings are either shopping outlets or designer apartments. Although the towns had and still have much in common a fierce rivalry has always existed. The most obvious way that local pride and rivalries can be enacted in any era is in the sports arena and in Dewsbury & Batley that can only mean Rugby League.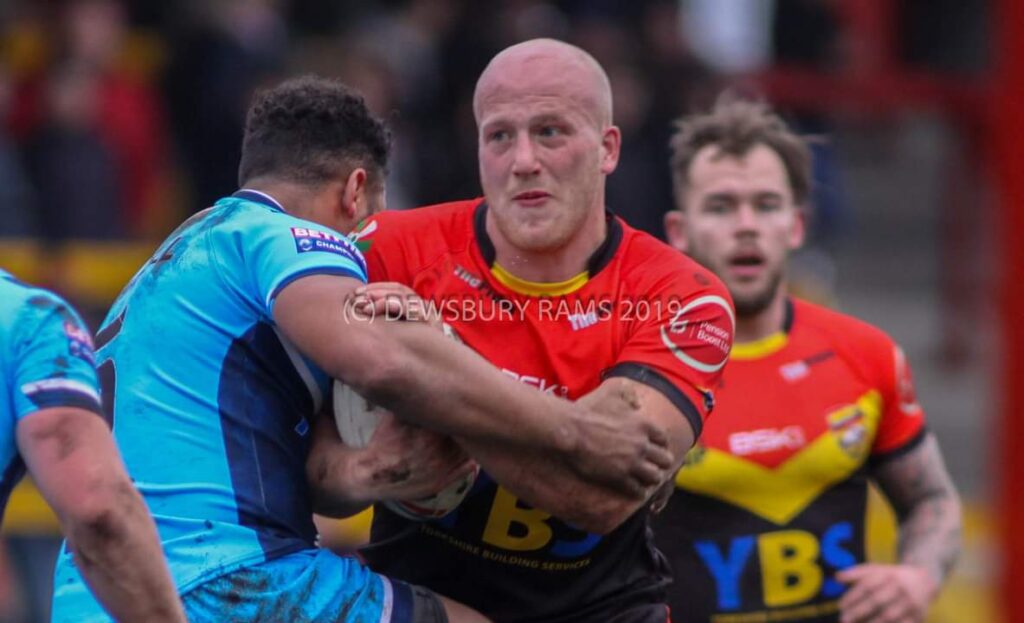 Both clubs have heritage that several clubs in the modern day Super League can only envy.

We play each other 4 times per year. The traditional Boxing Day encounter coupled with the Summer Bash game on the Fylde coast tag on to our regular jousts at the Tetleys Stadium & Mount Pleasant.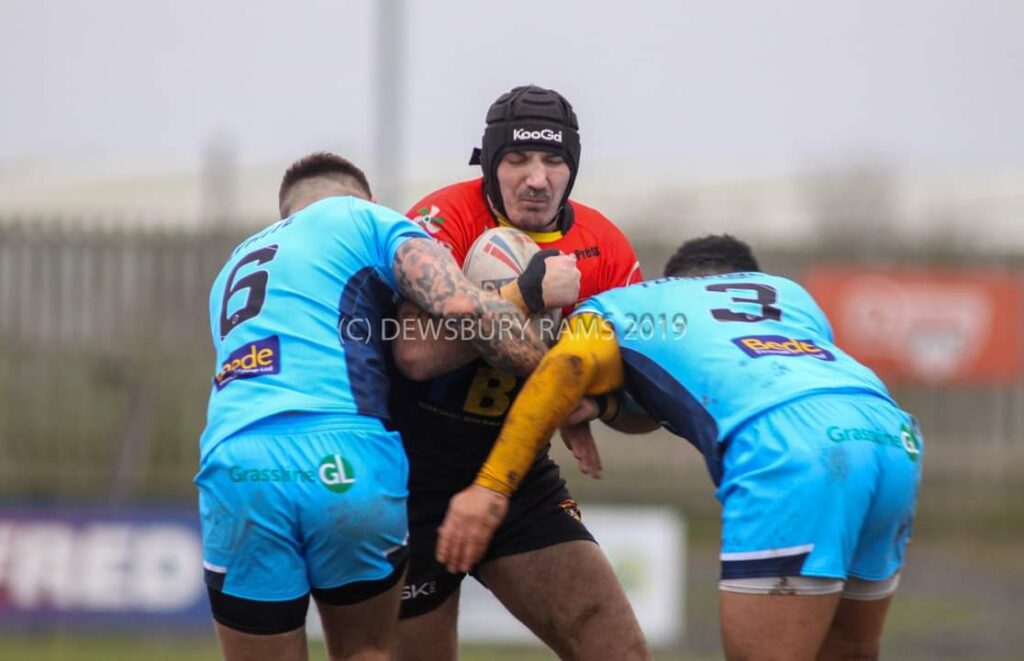 The Rugby League press & social media sites often debate which is the biggest derby in the game but to me that is a pointless argument because if you are a Ram or a Bulldog you are not going to achieve any bragging rights or conversely get any stick about the result of Hull v Hull KR or Wigan v St Helens.
To any fan the biggest derby is the one involving your own club.

There have been so many great games over many decades between Dewsbury & Batley. All with their own story to tell but they all are closely contested.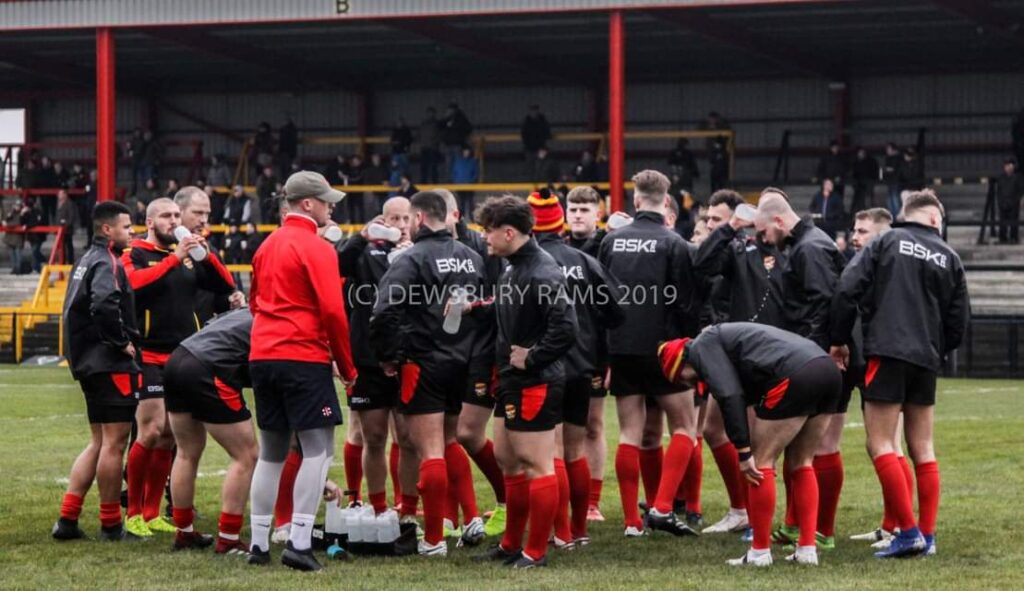 How many one sided Heavy Woollen derbies can you remember?

Remarkably I believe there is only one occasion when the two clubs have met in a major final. That being the 2005 League One Qualifying Final staged at Widnes, the prize on offer being promotion to the Championship.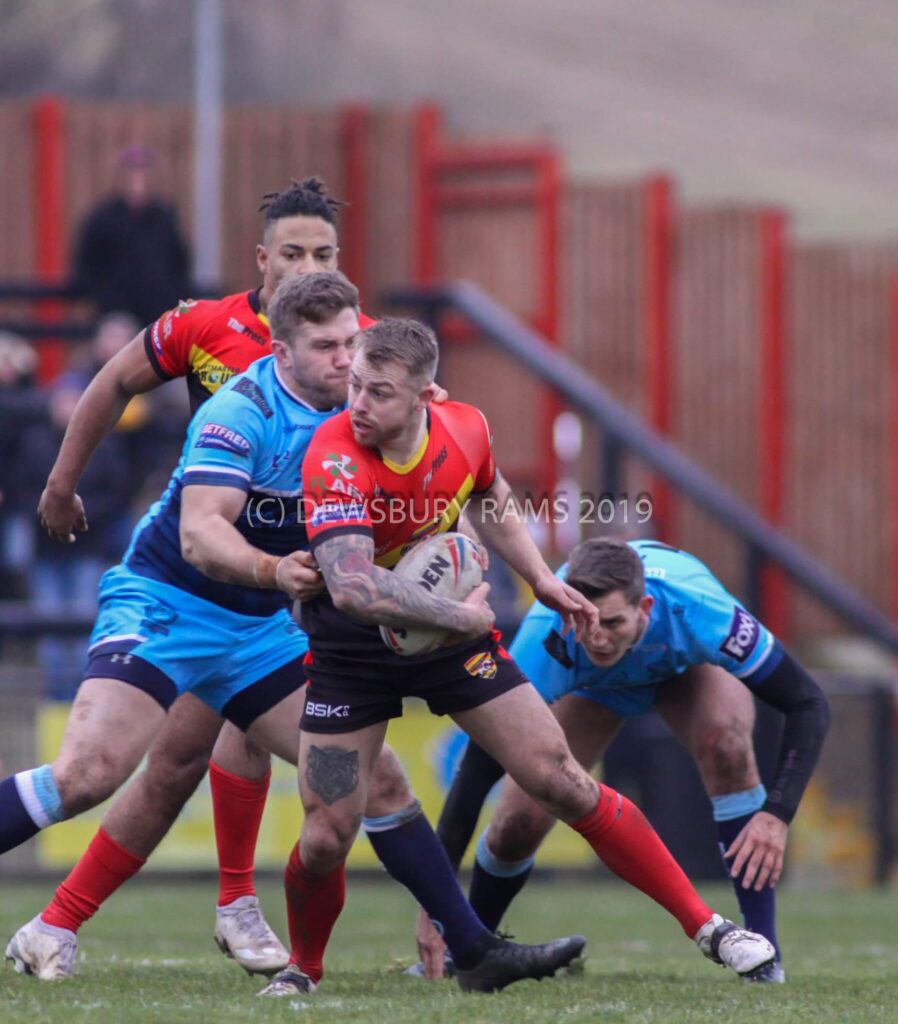 Our game was followed by the Championship Grand Final between Castleford Tigers & Whitehaven. The winners of that game being promoted to Super League. 
My wife is a Cas fan and was in a different part of the stadium to me haha It was an emotive afternoon and i was so passionate that my face was featured during that game in this seasons promotion video for 2021 season tickets! Sadly Batley just pipped us on the day but it was a desperately close call.
Our former player Barry Eaton played for Batley in that game and one memory I cherish is Barry coming over and applauding us Rams fans before he went over to the Bulldogs end.
Those days live with you and despite defeat that day my overriding emotion was pride.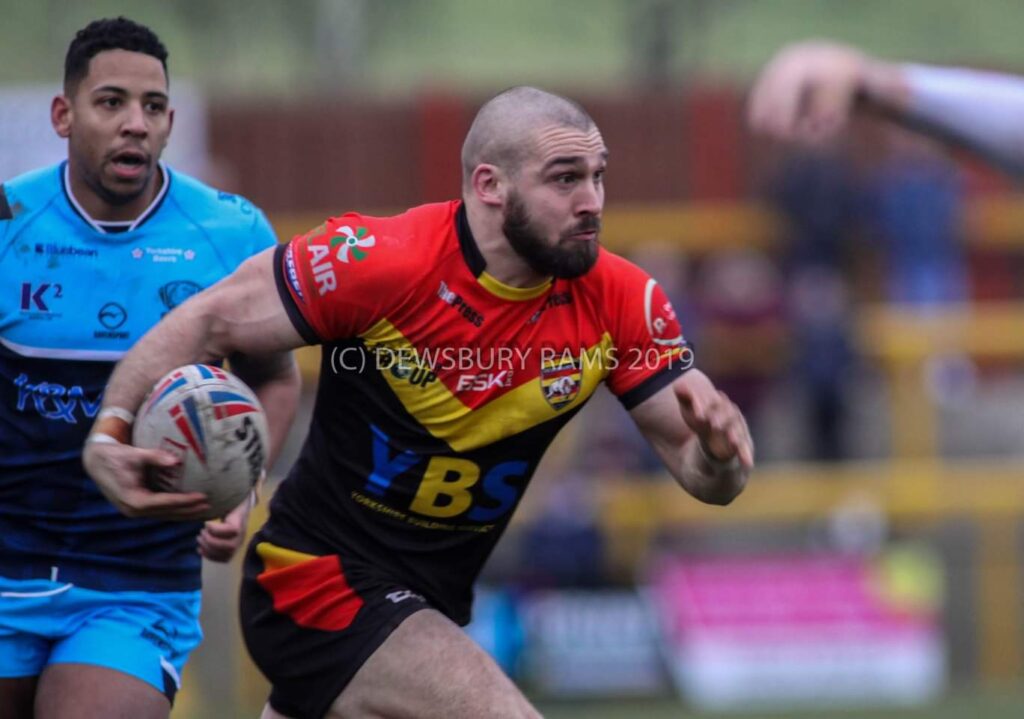 Undoubtedly the saddest derby clash was the 1969 game at Crown Flatt despite Dewsbury winning. Our forward John Davies suffered a major heart problem during the game & died. Our iconic former player Mike 'Stevo' Stephenson played in that game and described it as his worst experience. 

On to happier times and I am reminded by Liz Coates and John Barnett of the game when Dewsbury fans and Batley fans had to use different turnstiles as the challenge had gone out to see which club had the most supporters.
What a superb marketing idea! That challenge had been inspired by our chairman Mark Sawyer & Bulldogs counterpart Kevin Nicholas. Further to that I believe both of those fine gentlemen went into stocks after the game and fans could pay to throw wet sponges at them.

On a general point that reminds us what a massive debt both clubs owe to their long serving respective chairmen. While other clubs have suffered well publicised problems it is significant that both Heavy Woollen clubs are amongst the best run outfits in the game.
In terms of facilities & appearance the Tetleys Stadium and the Foxes Biscuits Stadium have undergone incredible transformation in recent years with both clubs so grateful to voluntary work from supporters.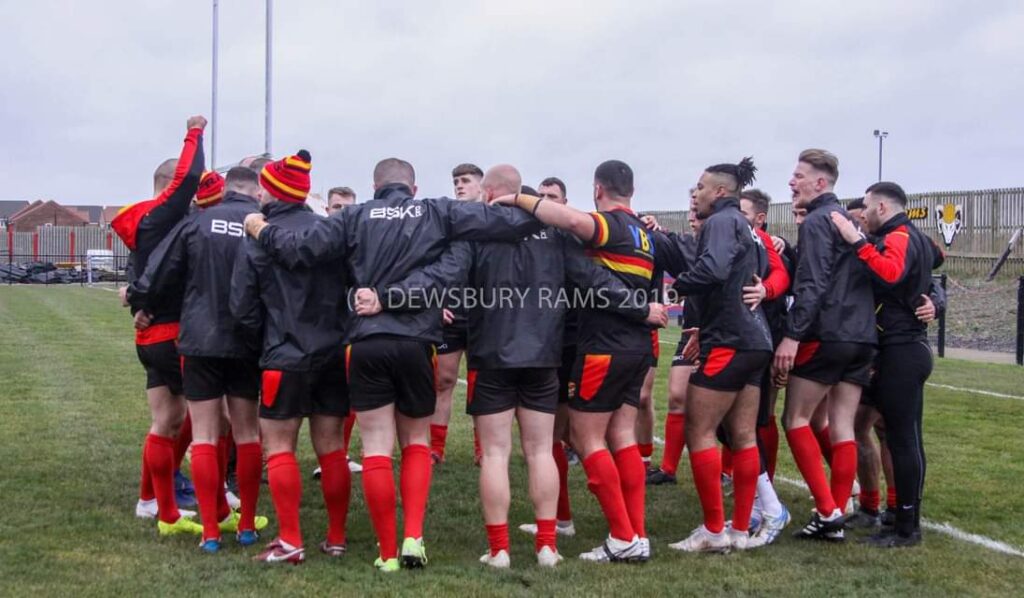 Current circumstances meant the 2020 Boxing Day game did not happen & there is no doubt it was sadly missed. I recall one year being sat with Graham Preece (Father of our former player Ian) and we were pointing out the large number of neutral fans getting their yuletide fix at the Tetleys Stadium. 
Graham said to me that fans come because they know that they will see a proper game. There maybe no League points at stake but it is Dewsbury v Batley. 
The result makes or breaks Christmas for the fans and is a great pre season earner for the clubs. We all love the boxing day game and we can only speculate on how much Roger the Ram and Battler the Bulldod missed it this year.

So on to this weekend and although the result does matter I am sure we all hope that the players emerge from the game having avoided injury. After almost a year of not feeling the physical contact a competitive game engenders it will be a unique afternoon.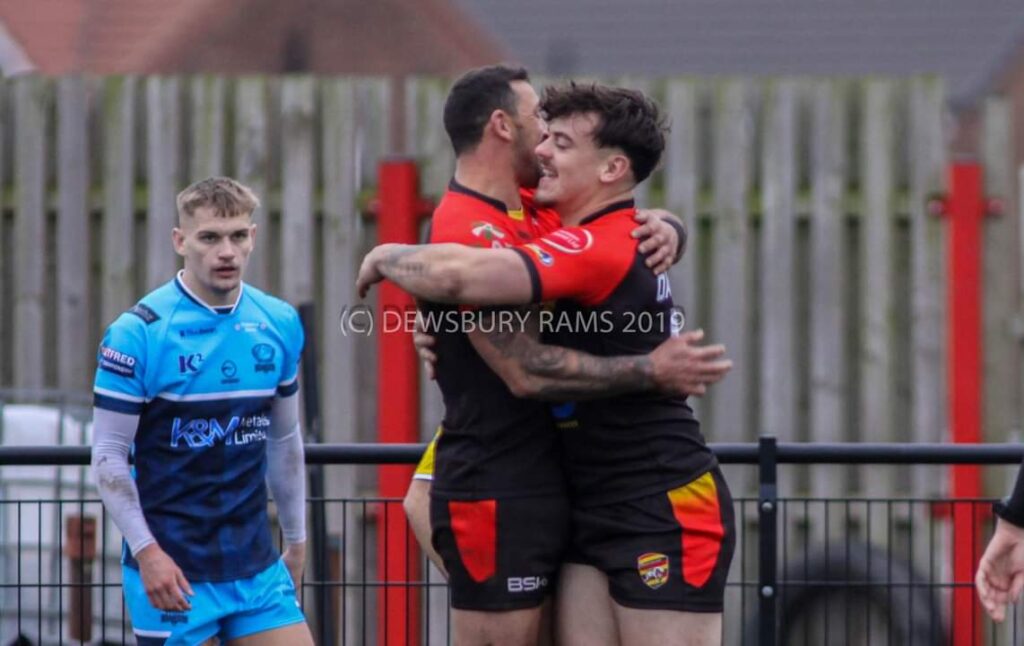 I am sure Lee Greenwood & Craig Lingard have done everything possible to prepare their teams.

Finally although we cannot access the game in person on Saturday we can purchase the live stream at a very attractive price.
Look at the details on the Rams website. You can enjoy Rams action and contribute a small fee to our club.