Dewsbury Rams yesterday announced that Tom Garratt will be retained at the Tetley's Stadium for another year.
The big man is ready to get back into the action having taken some time away from the sport for personal reasons.
However now he is looking ahead to what he hopes can be a successful 2021 campaign for the club.
Garratt said: "It's great to be back. I've really missed my rugby and all this time off has just made me even more eager to get back out there and be at my best.
"I know in my time off the lads really started to build something good, so now I have a responsibility to help build on that as much as I can."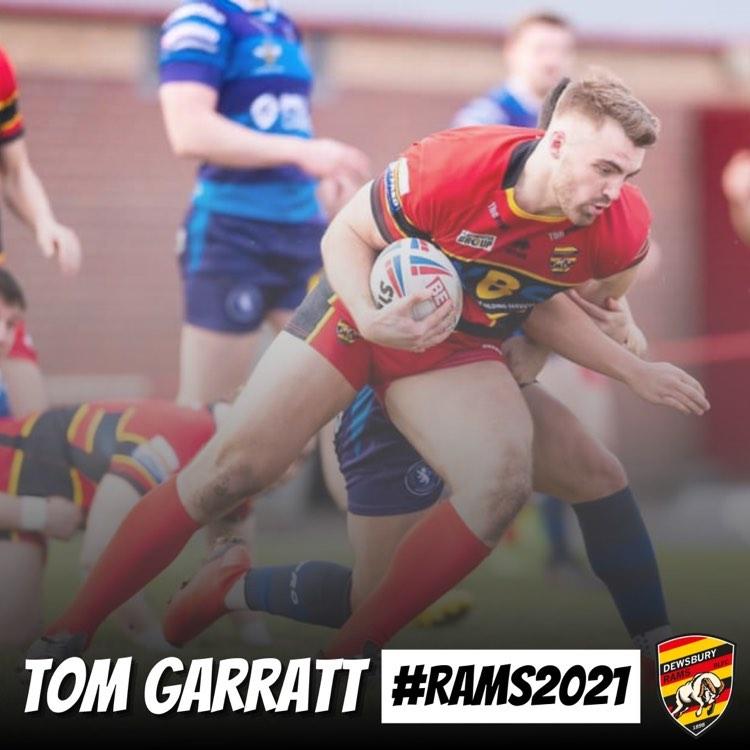 Garratt walked away with the 2019 forward of the year award. Whilst he remembers that season fondly for personal reasons. He says that's the past and he wants to make 2021 just as positive if not better.
"My 2019 season had lots of positives, for a first foray into professional sport there can be few complaints and I was over the moon to receive my award.
"However that is old news now and looking back I know I can do better. I have my own personal targets I want to hit and I aim to make 2021 even better."
The Rams squad has changed dramatically since Garratt last pulled on a Rams jersey. So he expects the fight for his place in a starting line up position to be hard.
He commented: "The new squad is something I'm really looking forward to, Lee has acquired some quality players. Competition for your place is what brings the best out of us and I'll have to be at my best if I want to earn my shirt back.
"I'll be doing what I can to keep the lads performing at their best and I hope they will do the same for me."
Garratt has had some very kind backing by the Rams faithful even in his time away from the pitch and that is something he will always appreciate and never forget.
He said: "Our supporters are fantastic. They are the kind that stick by us and keep singing during the hard times which makes the great times even more rewarding.
"I know I have had their full support during my time off and there have been some really nice things said about me. that is something I won't forget and I want to repay that support with performances and bring more of the great times for them.
"Tough times don't last but tough people do. We will all stick together supporters, club and players and we will be cheering by the end of it, I promise."
Finally Garratt spoke of his ambition to help get the club get as high up the table as possible.
"I'm aiming for play-offs as a minimum in 2021 and if I know Lee and the boys they'll be saying the same thing. The sky's the limit."