Dewsbury Rams Connor Scott started the 2020 season off fantastically well.
It was revealed yesterday that he had been retained for the 2021 campaign. It is great Scott will be with us for the new season.
On staying at the Rams for 2021 Scott said: "With what's happened this year. We didn't get to finish what we started. We have a great set of lads here at Dewsbury and a great coaching team. It was a no brainer to be honest."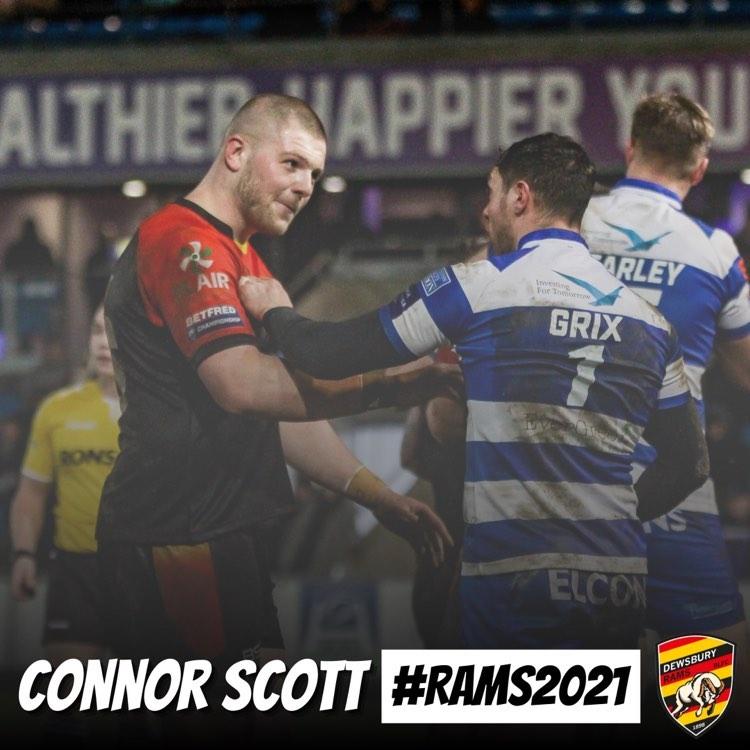 Scott a former Doncaster player has slipped into life at the Tetley's Stadium with ease and has already become a fans favourite in such a short space of time.
Scott believes whilst at the club he's really started to enjoy his rugby again.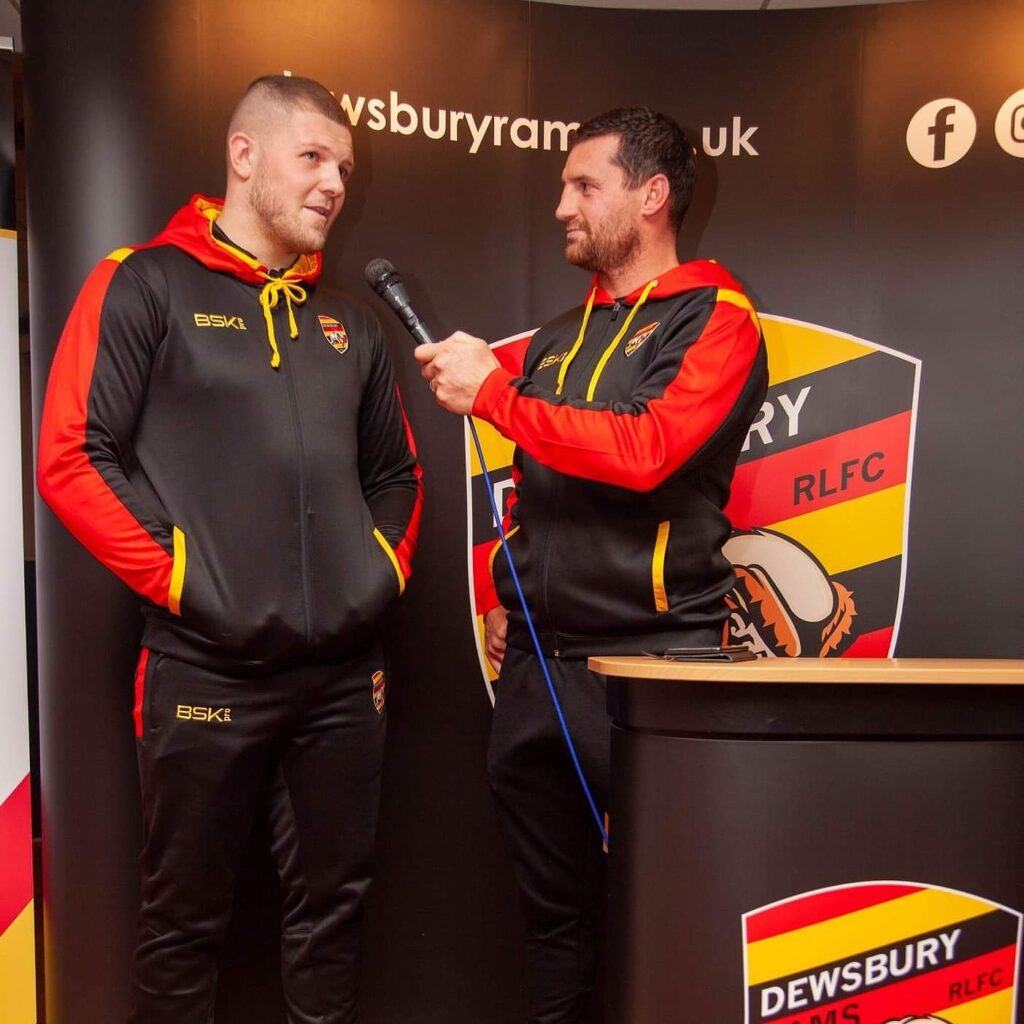 He commented: "Whilst been at the Rams I have started to enjoy my rugby again. The two seasons before signing at Dewsbury I wasn't enjoying the sport.
"However now I have got that drive and buzz back."
On going into the 2021 season, Scott continued: "I'm really looking forward to it.
"I can't wait to get back into training with the lads and start where we left off. I think there's no reason why we can't battle for a top 8 spot.
"After how we started last season there's no reason why we can't carry that form on in 2021."
Scott was one of the new boys in 2020 and has helped to turn the squad into having a fantastic atmosphere.
On that close knit bond between the players, Scott said: "It's been great, it's always scary starting a new team where you don't know many of the players there.
"However the guys are class here, we all bought into what Greeny (Lee Greenwood) wanted from us and that showed out there on the field."
Finally Scott wanted to give Rams fans the following message.
He said: "The fans at the Rams are first class. They follow us home and away in numbers and make some noise for the lads.
"I'd just like to thank them personally on behalf of the lads for being behind us 100%.
"2021 will be a good year for the Rams."
? Watch Connor's highlights here.