Over the last seven days the club has announced several players as part of its 2021 squad.
Here is a run down of what's happened in the last seven days.
Motorway Martin signs for 2021.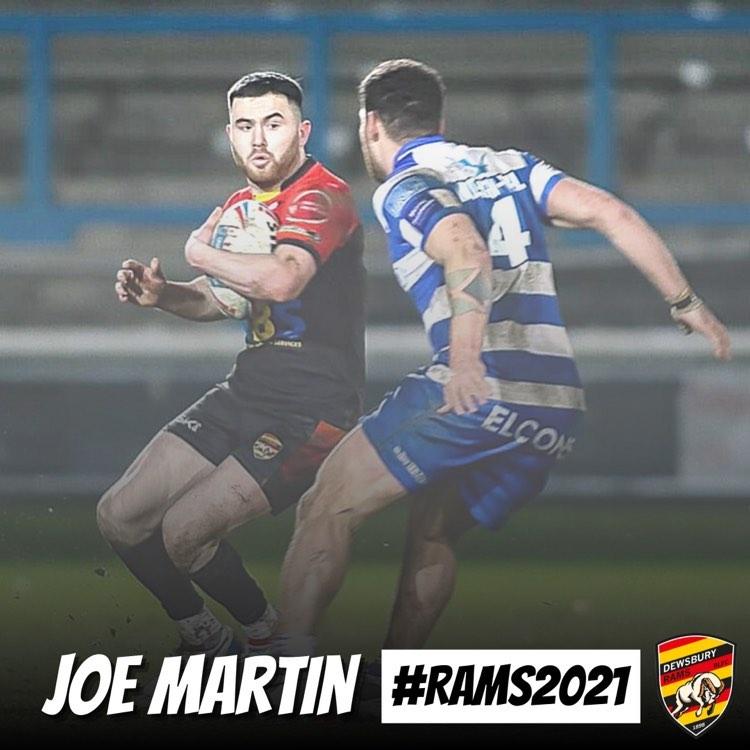 The club was able to announce the re-signing of fullback Joe Martin.
Here's a recap of what Rams boss Lee Greenwood said:. "Joe has been impressive since joining us. He has always had potential but just needed to settle at one club and in one position.
"He is the type of player we want here – hard working, great attitude and room to improve. He was on good form at the start of this year and I'm sure he will pick up from where he left off next season."
You can read Joe's interview here.
Flying winger Gabriel stays at Dewsbury.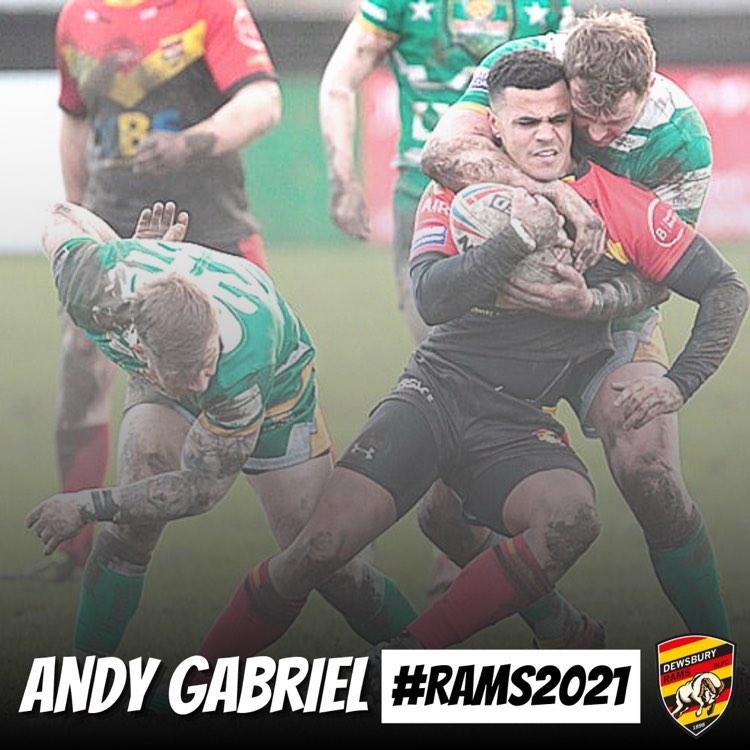 The club's next re-signing was winger Andy Gabriel.
This is what Greenwood had to say about him: "Gabes has proved himself to be a Championship player since signing 2 years ago.
"He had to be patient in 2019 but ended up being our first choice winger. He has areas to work on like everyone does but his speed and toughness stand out. I'm really pleased he has decided to stay with us for 2021."
There is an interview with Andy here.
Local lad to stay at hometown team.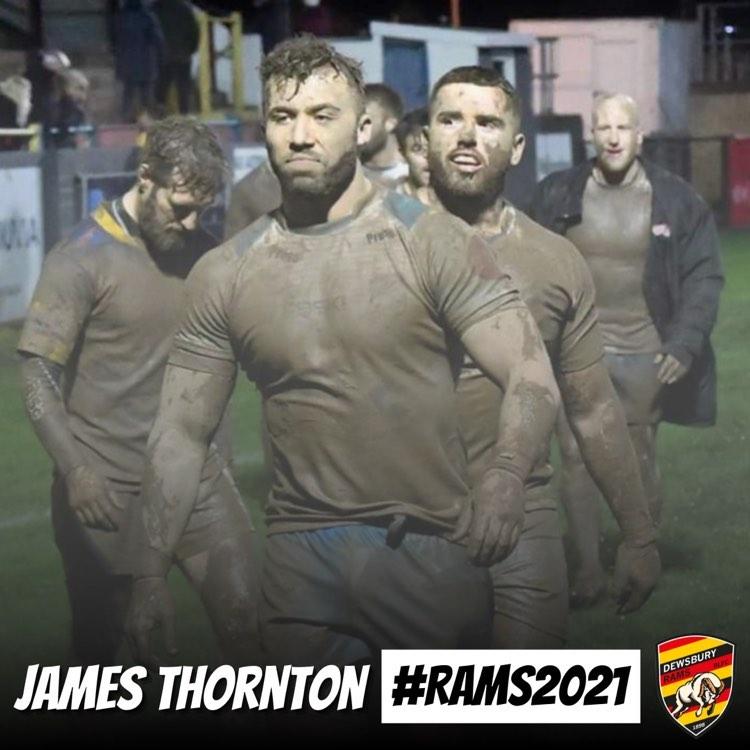 Local lad James Thornton has agreed another deal at the club to keep him here in 2021.
On keeping Thornton, Greenwood said: "James had started to nudge himself up the pecking order with his performances before lockdown.
"He had played well for Coventry then showed glimpses in the Challenge Cup games for us. He is a local lad and wants to succeed here. With his work rate and attitude, he has every chance of forcing himself in to the 17 on a more regular basis."
You can read an interview with James here.
Ryder remains at Rams.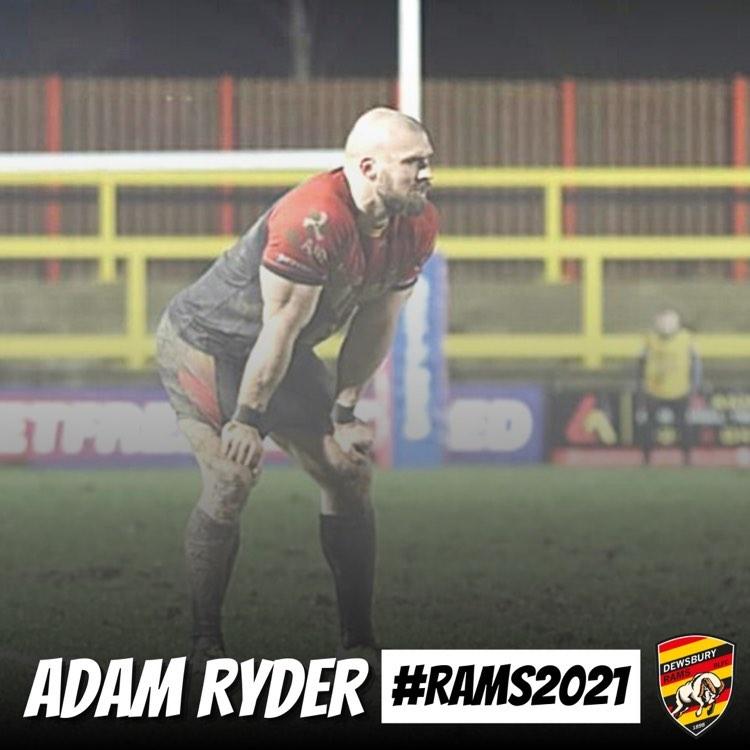 The club is pleased to retain the services of centre Adam Ryder for the 2021 campaign.
Greenwood commented: "Adam is a quality player for us and one of our aims is to keep quality players where it is possible.
"He is one of a number of players that were on 2 year deals that we had to renegotiate with in order for us to be able to put a competitive squad out in 2021, so for this we are thankful.
"Adam seems to have improved season on season during his career and I believe that can continue into next year."
An interview with Adam is here.
Day stays at the Tetley's Stadium.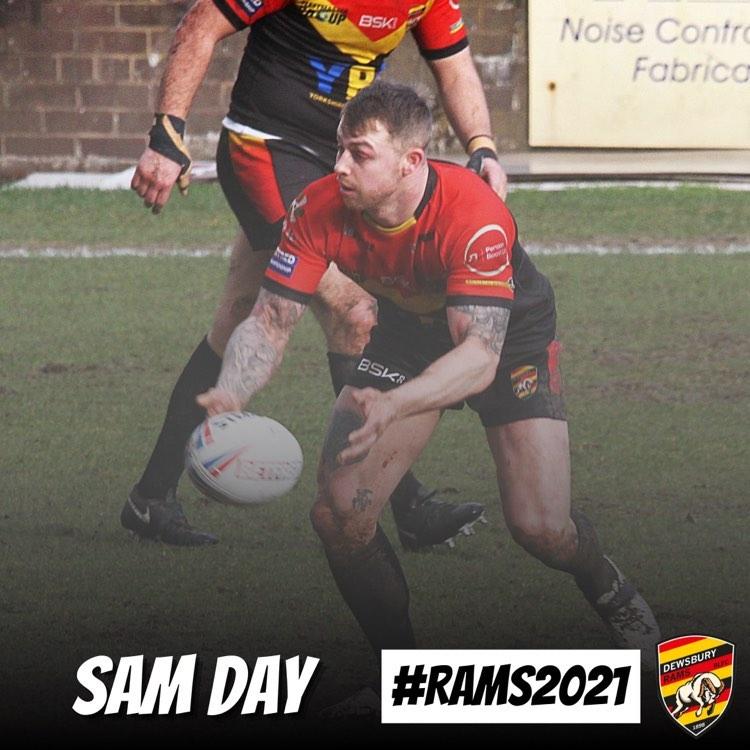 Another player the club was pleased to keep is hooker Sam Day.
Greenwood said: "Sam is really enjoying being at the club. He has blossomed from playing regularly and takes pride in his physical fitness.
"I feel the new rules to speed up play are going to suit him.
He lives and works locally and it means a lot to him when he puts the shirt on every week. The best thing about Sam is that he has a lot of potential to improve too."
Read an interview with Sam here.
New player joins the flock Bayley Liu.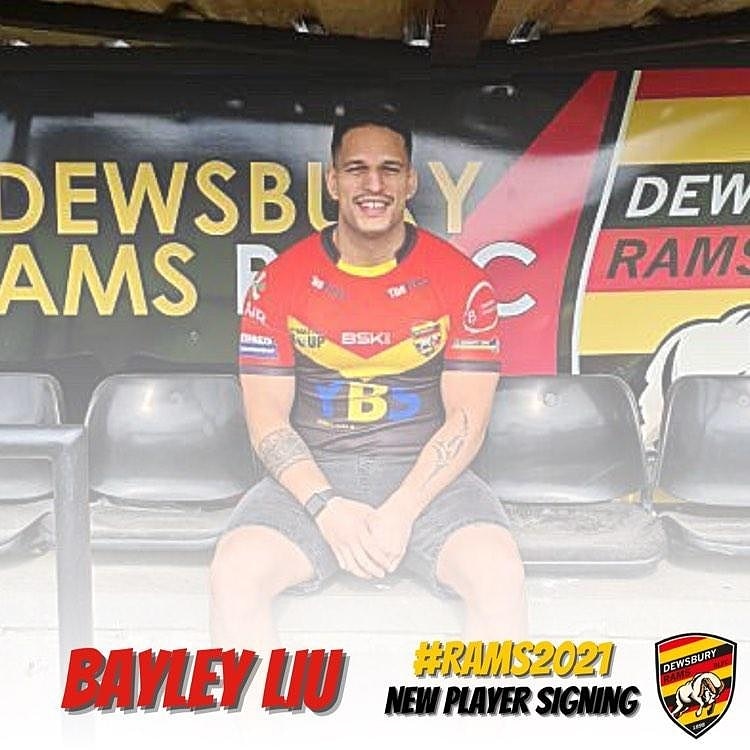 On Saturday the club announced its first new signing for the 2021 season, utility player Bayley Liu.
On the new signing Greenwood said: "Bayley wanted to move up North and progress in the game in this country.
"Having done some homework and speaking to him, I was more than happy to give him the opportunity to prove himself. He has the ability and size to do well for us and can play in a few positions. I look forward to working with him in November."
An interview with Bayley is here.
The General Michael Knowles remains a Ram.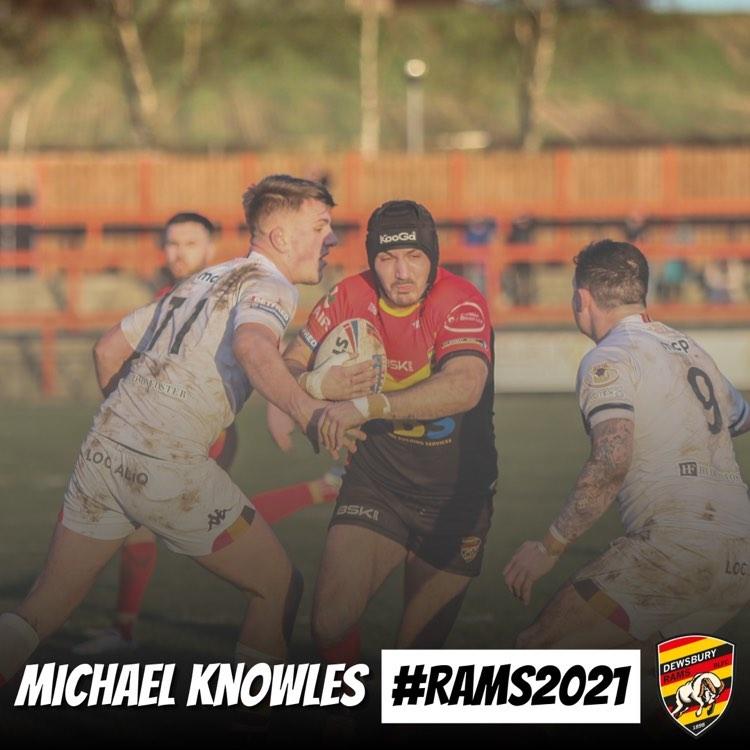 Finally on Sunday we revealed that second-rower Michael Knowles was staying at the club.
On keeping Knowles Greenwood said: "Michael is still a very good player at this level. He was thriving with the difference in attitude we have created around the squad and he doesn't want to play anywhere else.
"It's a big help for me having players like him that can lead by example but also add a smart voice in the changing rooms."
There is an interview with Michael here.
So that was the last week at the Rams, what will next week bring……?