Today we embark on an intriguing look at the most iconic occupants of the 13 starting shirts of our club.
If you play at full back you are entitled to wear the number one Jersey, and that always seems to carry an extra bit of status and responsibility.
I have heard many knowledgeable Rugby League people say that full back is the most difficult position to play – physically and mentally.
As far as Dewsbury is concerned, I think our greatest ever full back is beyond question and yet quite remarkably very few of us will have seen him play.
That is testimony to the awe that Jimmy Ledgard is held in.
Jimmy immersed himself in Dewsbury life, so I was actually surprised to learn that he was born in Wakefield in 1922. Indeed, we signed him from Sandal Rugby Union Club.
He previously had trials with Leeds but the Loiners thought he was too small. How many footballers and rugby players have been told that and gone on to have stellar careers?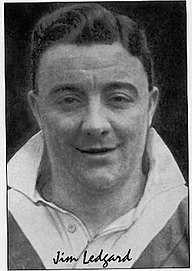 So Jimmy came to Crown Flatt and embarked on the sort of path to stardom young players dream about.
He played for Dewsbury in the 1946/47 Championship Final against Wigan at Maine Road, Manchester.
He scored a drop-goal but sadly we were beaten 13-4 by the Cherry and Whites.
In 1948 Jimmy was transferred to Leigh for a record fee of £2,650.
He went on to make 334 appearances for the Leythers, scoring a record 1,043 goals in addition to 36 tries during a ten-year spell at Hilton Park.
He played in two Lancashire Cup Finals for the club – on both occasions Leigh were defeated by Wigan.
Jimmy attained representative honours for Yorkshire, England and Great Britain. He made 12 appearances for England and 11 for Great Britain.
Fittingly, his last game for Great Britain was as a World Cup winner. Having played in every game in the 1954 tournament, his career was crowned with an appearance in the World Cup Final at Parc des Princes in Paris, where he donned his familiar number one shirt in a 16-12 victory against France.
In 1958 Jimmy returned to Dewsbury and gave more great performances for the club where it all started.
I recall a story that Maurice Bamford used to delight in telling.
Maurice was a young player at Crown Flatt when Jimmy returned. Maurice said he used to put a sheet of newspaper on the touchline during training sessions and Jimmy would disappear to some far-flung corner of the field with a ball.
Jimmy would then kick the ball with the aim of it landing on the paper – Maurice said that Jimmy never missed!
The upshot of an incredible career is that Jimmy is a Hall of Fame member at both Dewsbury and Leigh – don't forget he was a World Cup winner too! Jimmy was known to be an absolute gentleman and sadly passed away in Dewsbury in 2007.
So what of our other many full-backs?
It almost seems that Jimmy Ledgard set a pattern of small, nuggetty, hard-tackling number ones.
When I started supporting the club we had Bob Hirst – not a big guy, but tackled everything above grass and could kick a ball powerfully.
Other slightly-built but reliable full backs were Don Richardson and Nathan Batty.
Don was a Hunslet lad whilst Nathan had roots with the Oulton Raiders club. Both pulled off remarkable try-saving tackles and gave great service to Dewsbury.
You have to consider our full backs during glory years and in our 1973 Championship winning team we owed so much to Adrian Rushton – a wiry attack-minded number one who fitted into the ethos and style of that great team perfectly.
Another trophy-laden era was the Neil Kelly-coached team around the turn of the century, when we were easily the best team outside Super League.
Number one in that team was Nathan Graham, who is still in the game as coach of Scotland, and also enjoyed a prolific spell with Bradford Bulls.
He is currently putting in long night shifts at Bradford Royal Infirmary during the Covid-19 crisis.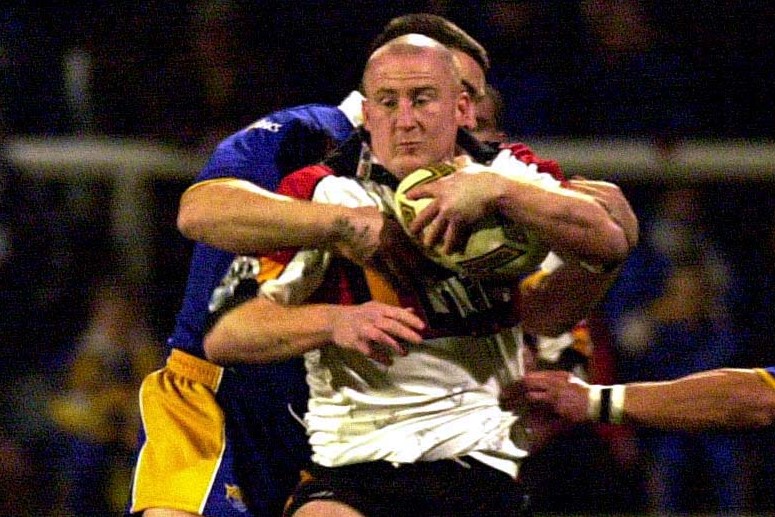 A mention must also go to Darren Coen, signed from Castleford in the late 80s. He was a guy who rarely made a mistake.
One much-loved local lad who donned the number one shirt was Jonny Moore – he was a bit of a cross-field running maverick who signed from the local St John Fisher club.
Fans love a local kid playing for their team and nobody ever booed Jonny!
I must mention Bill Davies. We signed him from Huddersfield in 1947 for a fee of £1,650.
He was a Welsh international who was capped six times.
Finally, it will shock many to learn that Jeff Grayshon MBE was once a slim full-back in his formative days at Crown Flatt!
He developed into a much-feared, giant forward, who incredibly played in the professional game across four decades – an iconic career that included several international appearances.
He was actually 45-years-old when he played his final game for Batley and even played in the same team as his son when they were both at Featherstone Rovers.
Playing in the same team as your lad often happens in local league cricket, but it cannot have happened often in professional Rugby League.
In more recent years, the club have had Josh Guzdek take up the position.
Guzdek became a fans favourite quickly with his slick footwork and ability to spot a gap and utilise the space.
He joined the Rams in 2016 and quickly made the full-back position his own. He is fondly remembered still by Rams fans, having left The Tetley's Stadium in 2018 to play for Sheffield Eagles.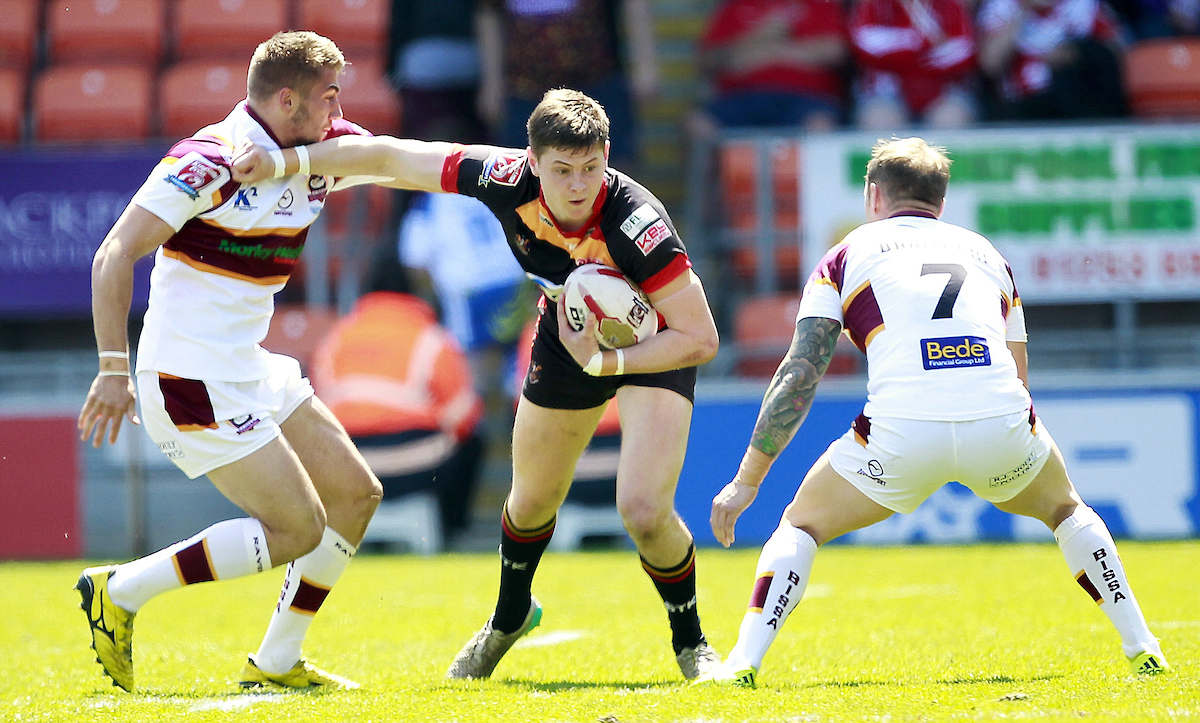 Currently taking up the number one shirt is Joe Martin.
The energetic Martin has impressed supporters since joining the club with his no-nonsense displays.
Having shown maturity at the back, coupled with great handling skills, it is hoped Martin can make the spot his own for years to come.
Next week we look at the number two shirt – the right wing speed merchants!