Following his arrival at the club last season, Dewsbury Rams fullback Joe Martin has quickly become a fans favourite here at The Tetley's Stadium.
His ability to chime into the team's attack has excited supporters, while he has proven himself ever-reliable under the high ball.
Martin previously played for Halifax and made his debut in the Red, Amber and Black against Rochdale, scoring a brace of tries, as the Rams secured a comfortable victory.
Now in his first full season with the club, we chatted with Joe to get to know him a little better.
What's your first memory of rugby? 
"I always remember going training for Eastmoor Dragons when I was about six. I tackled someone in a game of bulldogs charge and it hurt – so I ran straight off!"
What do you remember about your senior debut?
"The only one I really remember was my debut for Halifax against Dewsbury. We got beaten 25-0 but I got man of the match, so I was still happy."
Have you always wanted to become a Rugby League player?
"Yes, it's always been a dream. I didn't have the traditional route of scholarship and academy, so I didn't think I'd get the chance to play, but I was picked up by Lee (Greenwood). He took me to Halifax when I was 16 or 17 to play for their under-23s."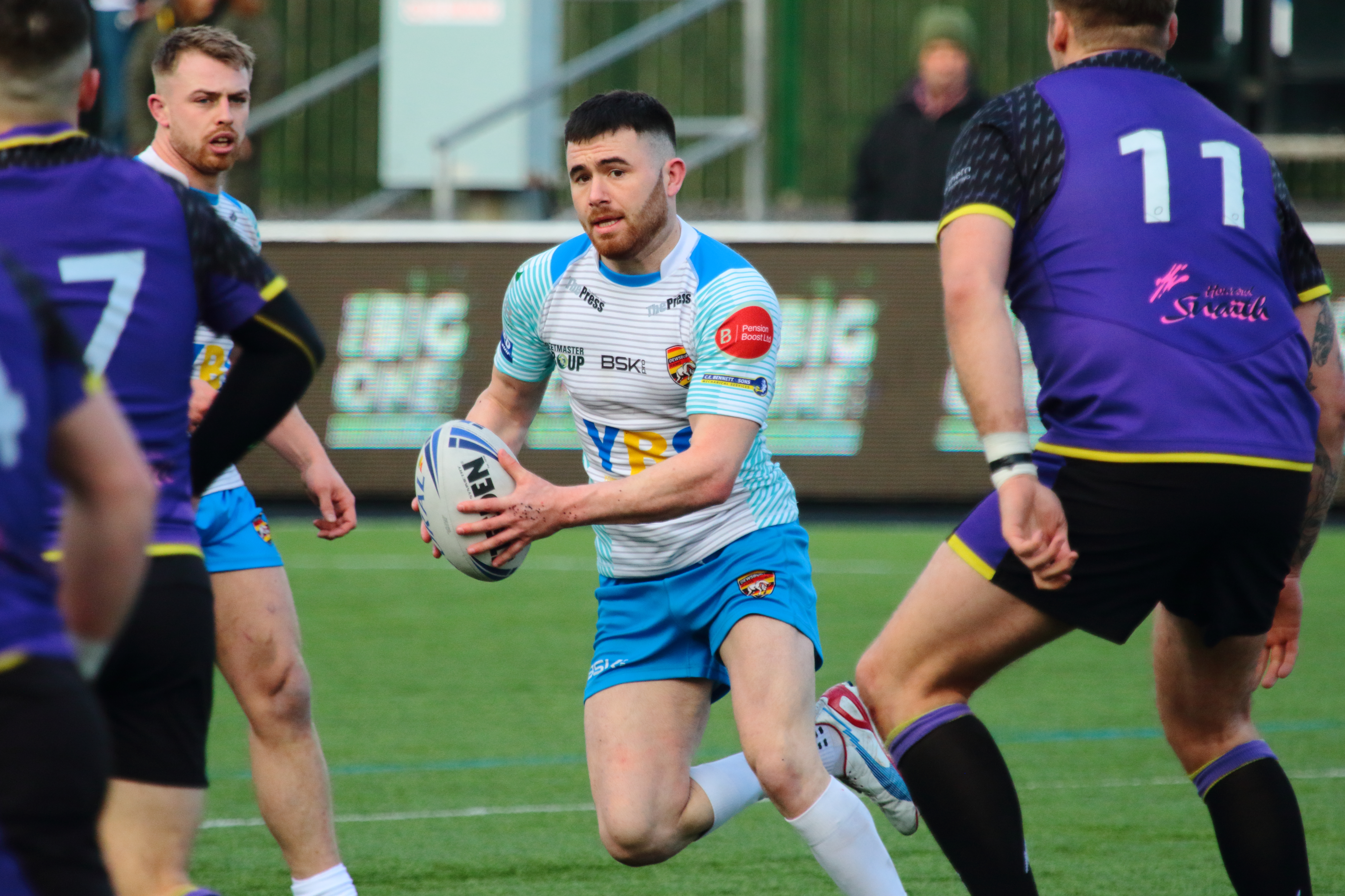 What's your favourite career memory so far? 
"I think that would have to be travelling to play against Toronto last year. It was just an unreal experience and one I probably wouldn't have got without rugby, so I'm grateful."
Do you have an interest in any other sports?
"At the minute it's golf, but I'm absolutely awful!"
What kind of music do you like to listen to?
"It depends where I am. I'm going to say techno because I'm edgy."
What's your favourite food?
"Poached eggs on a toasted bagel with smoked salmon and Philadelphia."
…and your least favourite?
"Mushroom – absolutely rank!"
What hobbies do you have outside of sport?
"I try play any sport I can – but I enjoy playing Call of Duty with the boys too."
What's your favourite place to travel? Why?
"Australia. It's just an unreal lifestyle over there"
Which Rams team-mate would you be happiest stuck on a desert island island with? 
"Probably Gabes (Andy Gabriel or Davey (Dixon)."
…and which one item would you take with you?
"Just a life jacket so I could dive about in the sea when it was hot – because I can hardly swim!"