Public health officials have declared COVID-19 a global pandemic. The Rams have been proactive in helping to stop the spread of the virus at our premises.
As a part of everyday prevention, Dewsbury Rams teamed up with www.ViroClean.uk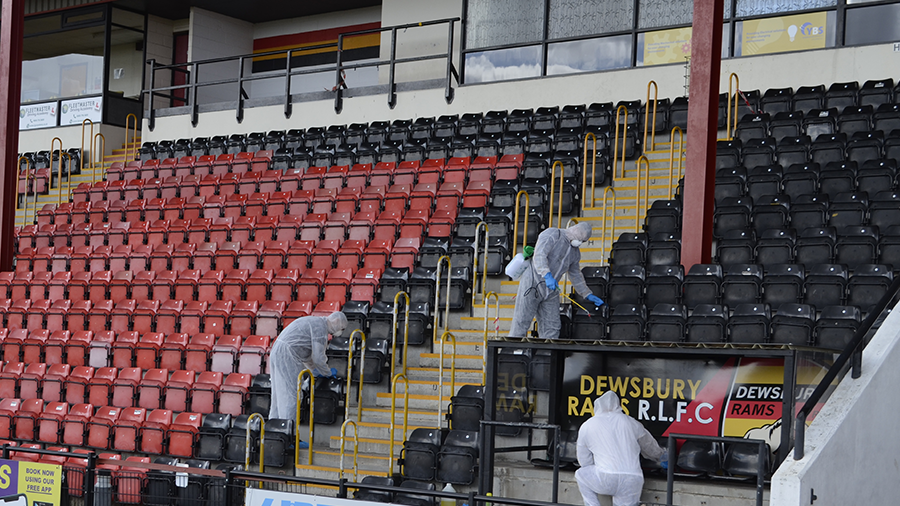 This local company provides deep clean and full disinfection services restoring a high level of hygiene.
A representative from ViroClean.Solutions said: "Here at ViroClean.Solutions, we care deeply for sports and communities. When Dewsbury Rams contacted us, we felt just as strongly about the issues posed by covid-19 as them. We proceeded to make the stadium and facilities as sterile as possible using a combination of cleaning techniques and specialist disinfectants."
Should you wish to find out more information about ViroClean.uk please call 01135348630 or email [email protected]