Dewsbury Rams head coach Lee Greenwood was proud of his team's effort after beating the Widnes Vikings 20-8 on Sunday live on the Our League app.
On the victory he said: "I was really pleased, we knew we'd done well in the first two games and we felt it was a case of wanting to carry that on. We knew we'd be somewhere near and make it hard for Widnes.
"The pitch was what it was and we knew it was going to be important to get in front and as it wasn't a game for you to be chasing. How both teams completed so highly and did well at play of the balls is hats off to both teams.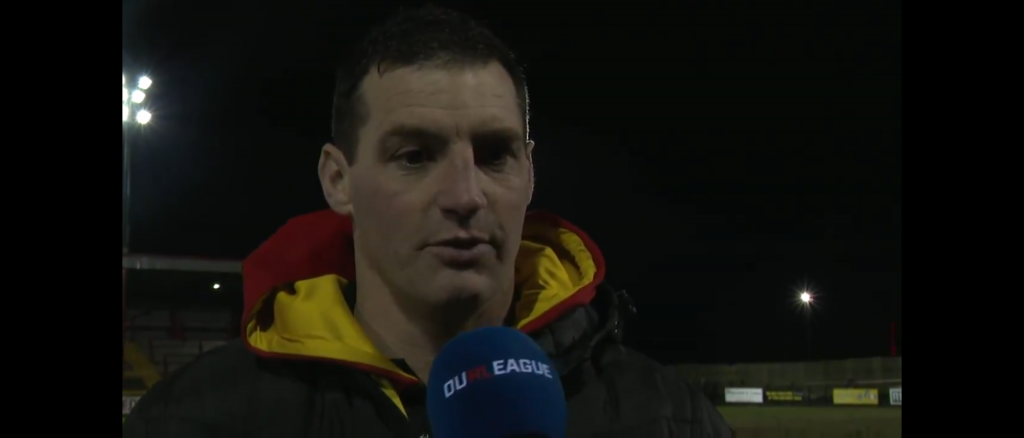 "We did well to get into the lead we got and then defended like machines. It's another tight one which I think we would have lost last year but it's different this season. There is a desire to work for eachother and there is a vibe there so I think we deserved it.
"We have got off to a good start and as crazy as it sounds we weren't far off this last year, if only we had won these type of games instead of losing them. It's a tough old division this where a lot of games are within 10 points. The team's who finish on the right side of those games finish in a higher position. There is not much from say third place to near the bottom of the league it's really close. It's about finding a way to get on the right side of the scorelines and we have done that in the last two games."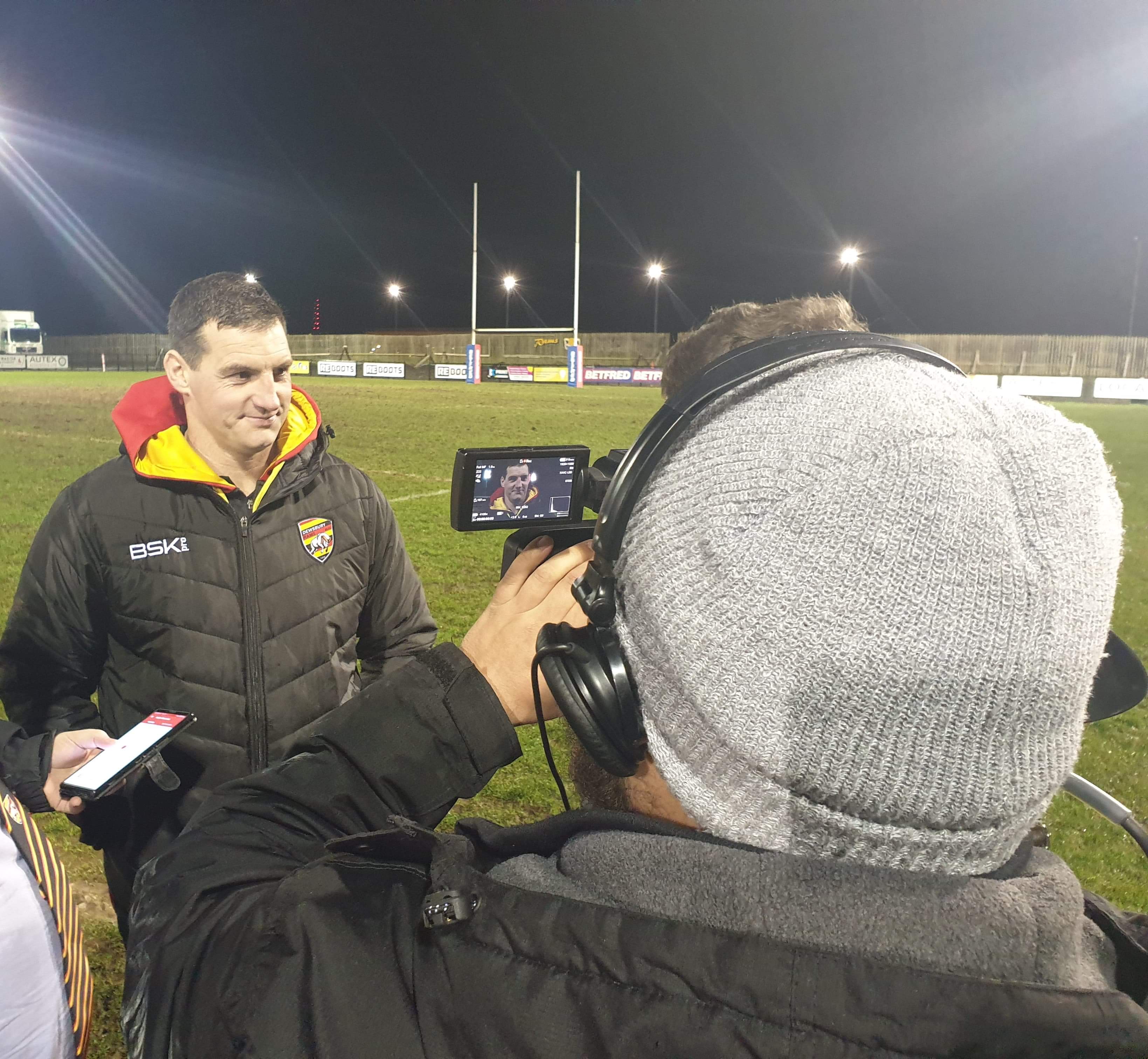 Greenwood insists that a lot of the planning for this season has taken part in the previous 12 months.
He said: "We have done a lot of work behind the scenes and I think s lot of the planning last year was for this season, pretty much when I got the job. We had to do certain things last season to stay up. That was the priority for me and then I knew what needed doing for this year.
"We know the culture behind the scenes is good, it's a good group at training and we had a decent pre-season. However the proof is in the pudding regarding results and we can't complain so far. The thing about this is that we have a game next week and if we go to Oldham and lose we will be sulking again. Unless it's the last game of the season you always have the next fixture to think about."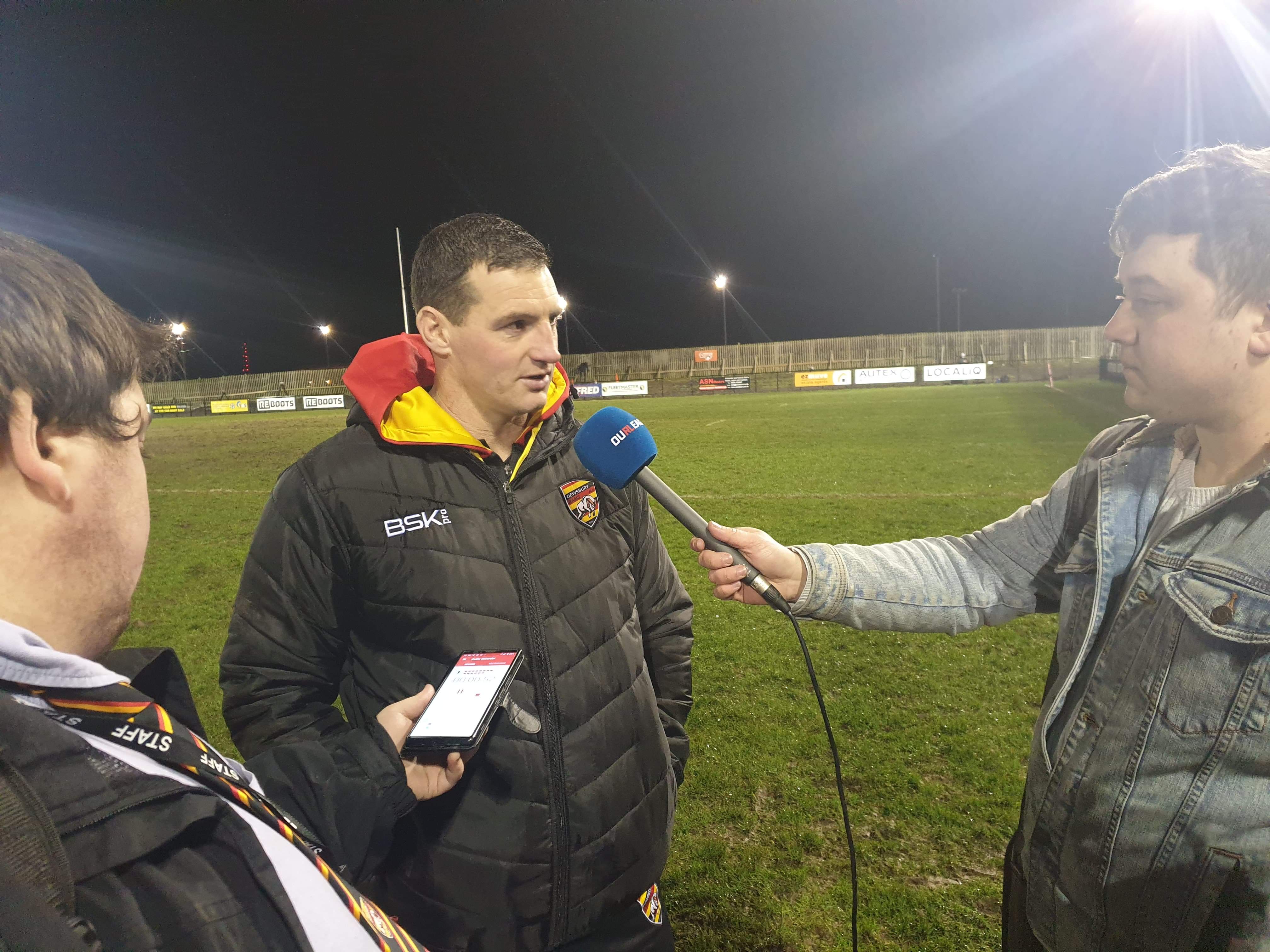 Greenwood says he won't be wasting time and insists he will be looking ahead to the away fixture at Oldham on Sunday.
He commented: "We'll be looking at it like every team does. However tonight (Sunday night) I will be going home and watching Oldham and analysing them and getting my head screwed on straight away to go there and get two points to turn a good start into a very good start.
"If we got three wins from four I don't think many people expected that.
"If you don't give that same effort you get beat. I watched some of their game before coming here and Bradford raced into a 24-0 lead. It could have been a big score but they obviously had a dig and brought it closer. Matt (Diskin) is a good coach who prepares well.
"We can concentrate on ourselves though and go forward without any fear. We haven't lost the first three and it's a desperate situation for a four pointer. We want to go and win and need to feel desperate to go and get the two points.
"We can go there with confidence for sure."