Dewsbury Rams will this weekend take on the Widnes Vikings live on the RFL's OURLEAGUE app with the game kicking off at 6.15pm. Once again Rams fans will be hoping for a special night under the lights as the last fixture Dewsbury played in it ended in a victory over Halifax.
The home side have only played in two competitive fixtures this season, that being at home to Leigh Centurions on the opening weekend and away at Halifax. So it will be interesting to see whether Lee Greenwood's team can find their rythem again.
Widnes Vikings have started the season well with two wins in their first three games in the Championship, they have also beaten Oldham in the fourth round of the Challenge Cup.
LAST TEN MEETINGS
Widnes are undefeated in their last six visits to Dewsbury, having won five and drawn one, the Rams last home victory against the Vikings was a 42-24 Northern Ford Premiership win on 16 April, 2000.
Dewsbury 8, Widnes 22 (ChR27, 8/9/19)
Widnes 54, Dewsbury 6 (1895C-QF, 26/6/19)
Widnes 24, Dewsbury 25 (ChR12, 28/4/19)
Widnes 36, Dewsbury 22 (ChR16, 10/7/11)
Dewsbury 34, Widnes 34 (ChR9, 15/5/11)
Widnes 27, Dewsbury 26 (ChR17, 11/7/10)
Dewsbury 30, Widnes 36 (ChR4, 28/3/10)
Widnes 40, Dewsbury 0 (NL1R14, 27/7/08)
Dewsbury 22, Widnes 29 (NL1R6, 6/5/08)
Widnes 48, Dewsbury 12 (NL1R15, 12/8/07)
PLAYER STATS
LIAM FINN needs two tries to reach 150 for his career.
– 49 for Dewsbury Rams (2006-2009, 2019-2020)
– 1 for Newcastle Thunder (2019)
– 8 for Wakefield Trinity (2004, 2016-2018)
– 9 for Castleford Tigers (2014-2015)
– 71 for Featherstone Rovers (2005, 2010-2013)
– 2 for Halifax (2002-2003)
– 8 for Ireland (2007-2018)
(0 for Widnes Vikings (2018, loan)
MICHAEL KNOWLES needs one try to reach 100 for his career.
– 13 for Dewsbury Rams (2017-2020)
– 1 for Featherstone Rovers (2017)
– 42 for Sheffield Eagles (2012-2016)
– 17 for Barrow Raiders (2010-2011)
– 22 for Gateshead Thunder (2007-2009)
– 4 for Castleford Tigers (2005-2007)
HEAD COACH COMMENTS
Lee Greenwood said on the upcoming fixture: "We are looking forward to it and playing on the Our League App, apart from the Summer Bash and getting far in the Challenge Cup it's the closest we get to a TV game. Make sure if you are a Dewsbury fan to follow us on the Our League App, the more followers we get the more funding we can get. I think most players who play at this level look forward to playing on there.
"It's a game where we know we aren't favourite's but if we can perform like we have in the last two games we can make it a difficult test. They are a good side who have played in four games already and looked good in the majority of them, they might surprise a few people this year."
THE SQUADS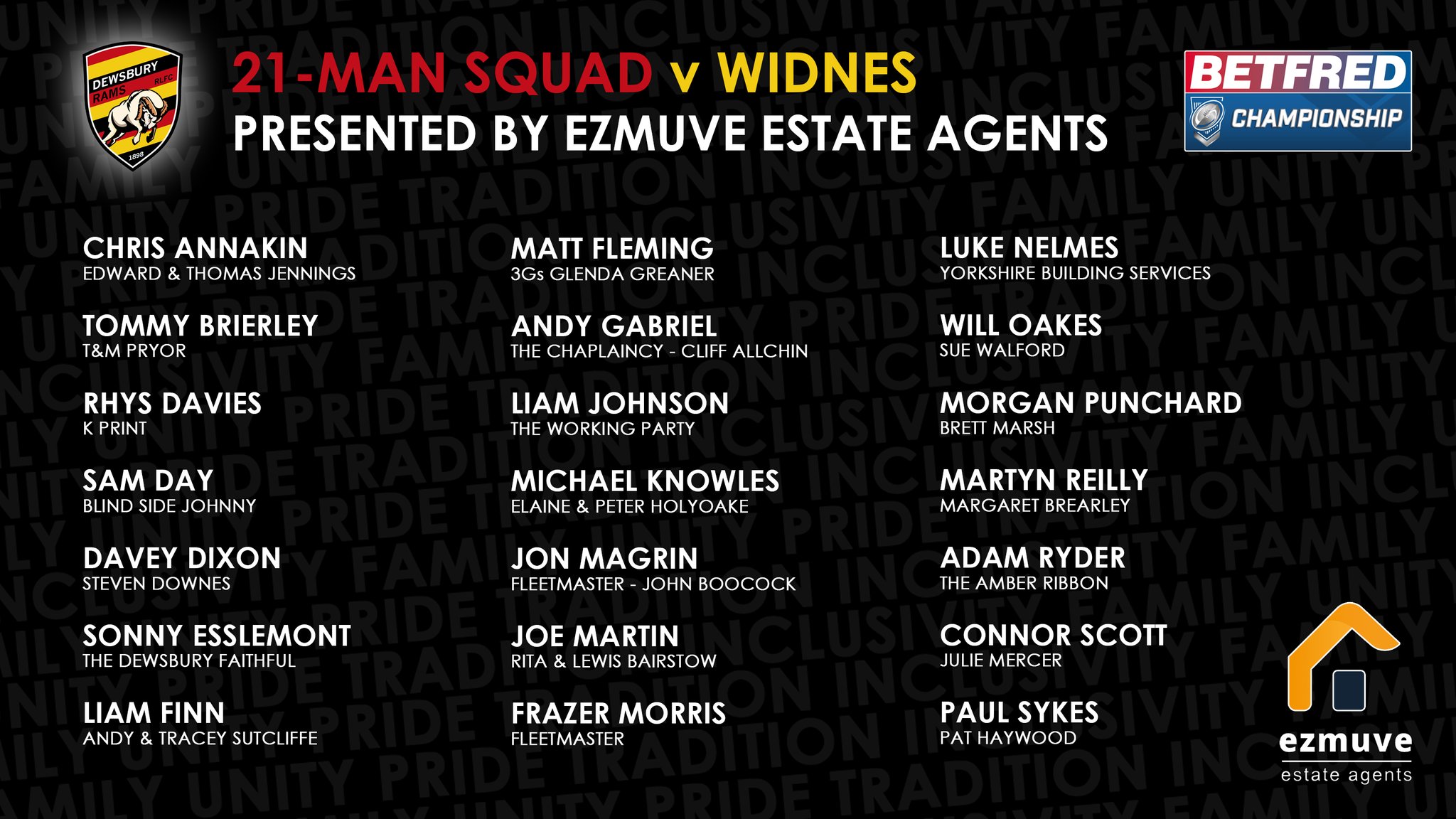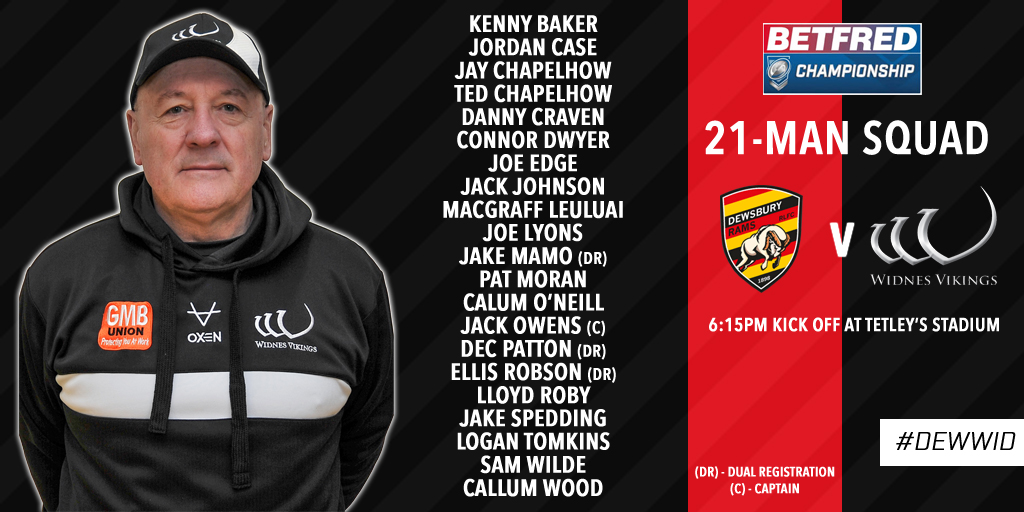 SOCIAL MEDIA
//mobile.twitter.com/DewsburyRams/status/1232004597646053378
The Royal Suite will be closed pre-match before the Widnes game for hospitality. Fans can go into the Royal Suite from 3pm onwards.