Dewsbury Rams will open the Betfred Championship this weekend as we take on the Leigh Centurions.
Leigh are a team many predict to finish high in the table come the end of the season. However boss Lee Greenwood insists the Rams will do all they can to cause an upset.
He said on the upcoming fixture: "I am looking forward to it, I have been for a while now. It's come around pretty quick for us and I think we are just ready to go.
"We have got a tight bunch now who have worked hard in pre-season, they like each other and they did some good stuff against Bradford.
"There is a bit of spirit there and we want to give Leigh a game on Friday. We know it will be tough as they are one of the red hot favourites for promotion this year and they are having a good go at it.
"We are massive underdogs going in but we want to give them a game no doubt about it.
"Whenever you are predicting where teams will finish a lot of the time you are doing that from paper. Looking at players signed and money spent that's where it's reflected, on paper people will think it should be a comfortable win for Leigh. However we know if done right and the past shows if you have a strong Dewsbury team this can be one hell of a place to come and try to get two points.
"I remember as a player that it didn't matter how low Dewsbury were and how good the opposition were you were just happy to get out of here with hopefully two points and good food afterwards. It wasn't an easy place to come, maybe the recent past has been you might have a tough game or not. That is something I am determined to change and we sort of did it last year taking some big teams on with close results. On other occasions I thought we got tickled and rolled over.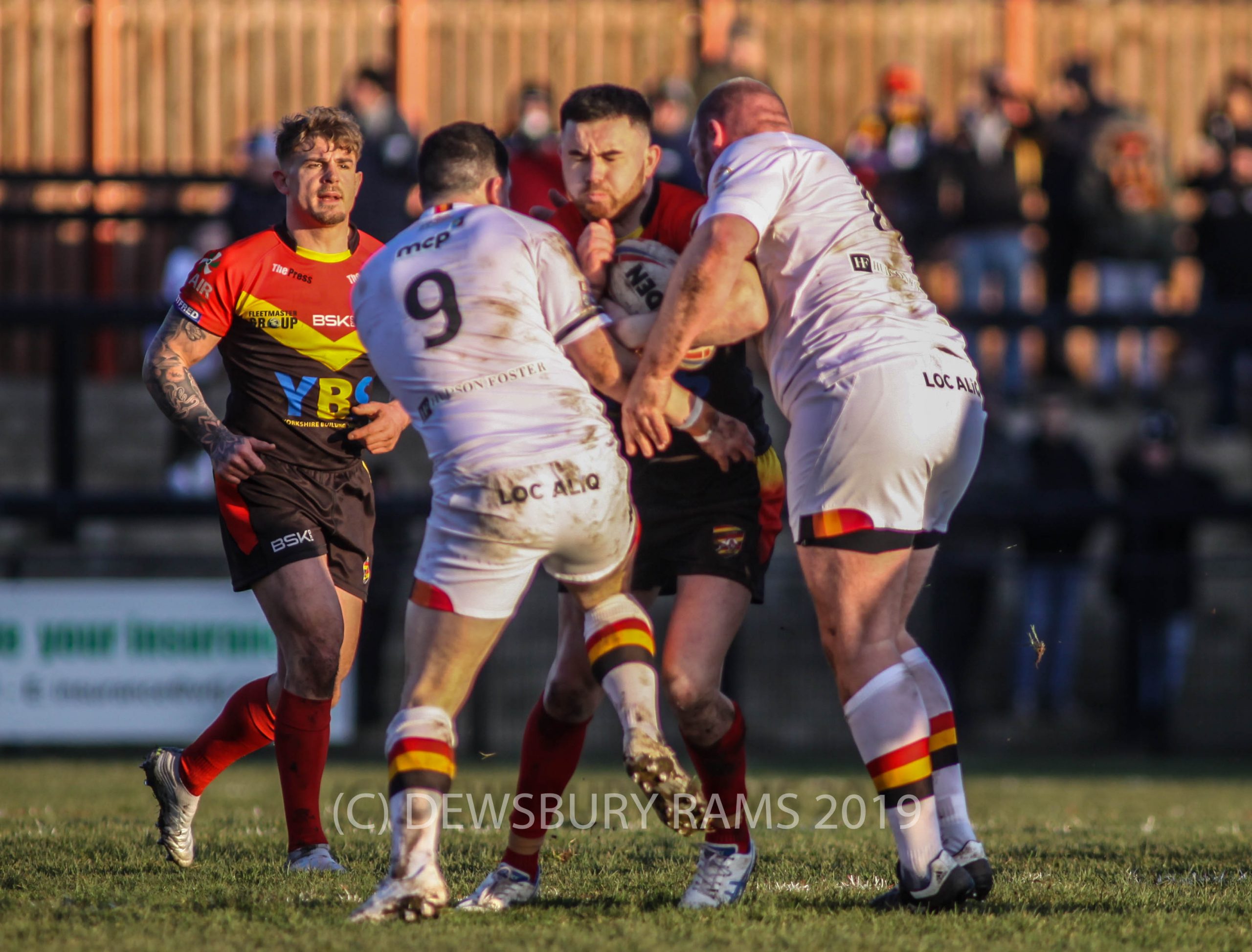 "We want to make this one of the hardest grounds to come to this year. We want to make a statement on Friday and send a message out telling everyone how hard this place will be to come to this year.
"I think from what Leigh have said, the statements they've put out and the signings they've made they're probably putting themselves under pressure. You can't be coming to Dewsbury and losing or winning by just one point you want to come here with a cracking start if you are Leigh.
"A good start for us is to really take on one of the favourites in this league, full of big name players and former Super League pro's. We want to come off feeling like we've given them a real match and I think that will set us up nicely for the rest of the season if we can put in a very good performance and hopefully a win."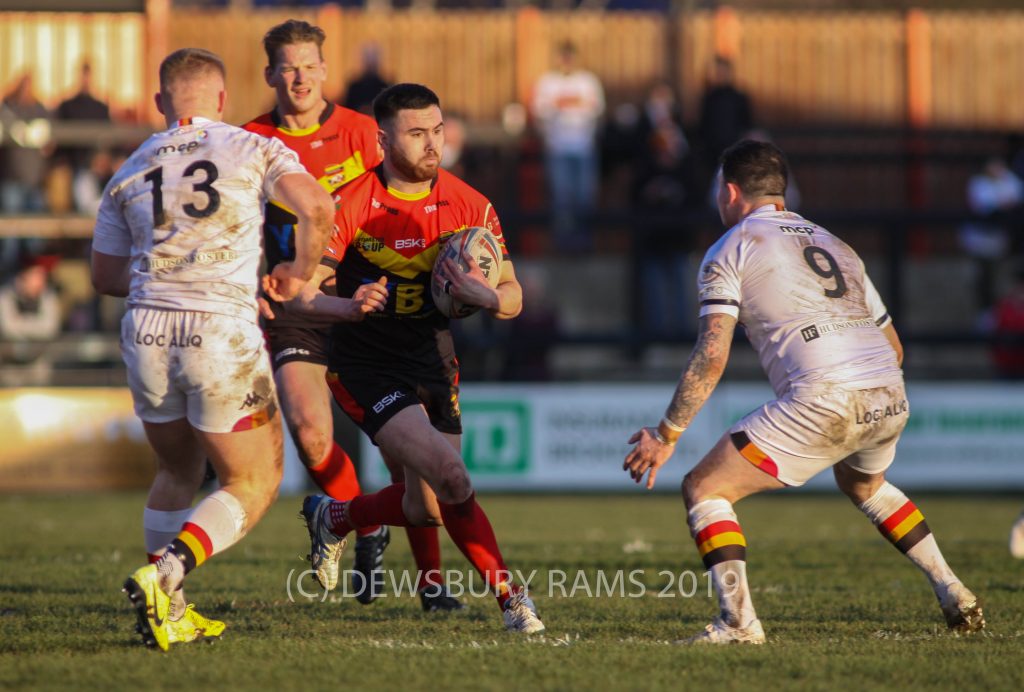 The Rams had an interesting set of results and performances in pre-season. Drawing to Batley Boxing Day, losing to Keighley and then beat Bradford. Overall Greenwood reflected back on pre-season knowing the team had worked hard.
He said: "We feel like we've done well in pre-season with a big turn over of players. I've spoken before about how we need to do things differently and unearth people from the league below or turn not quite Championship regulars into that. We'll always have to do that to be competitive, but we feel we are in a good place right now..
"We did an opposing session against Hunslet last Friday and I think they are useful exercises instead of training amongst yourselves. I purposely didn't want a game last weekend and I think if you ask the majority of coaches they'd want the same. It has worked out with the dates and opponents we've played. It's given me a chance to narrow it down to a 17 man squad for Leigh and I think it totally set us up. Some lads have really worked hard physically over pre-season and before that, and with other lads it might just take that bit more time to get things together."
Finally Greenwood spoke about the injury and recovery of centre Jason Walton and updated things in regards to dual-reg matters.
He said on Walton: "Jason Walton is the only one missing this week, he had an operation on his cartilage, so he has a date he can work towards now which is six week's or so before he can play again. I'll work with our dual-reg partners Hull KR and Coventry to see where we can possibly give him a little run out. It's good for Jason because there was a little bit of unknown about it all with him being out a long time but now he has a date to return to play to work towards. He'll be a big boost to us to get him in when we are six or seven games in.
"Once he did his ACL he left Featherstone and didn't have a club or anything. He was just working, then he signed for us and he's gone into training and still being none the wiser when he could return to play but he has that now. He had his knee op Monday and that went fine which will settle his head a little bit and his ACL is as strong as it can be. Of course we would have liked him back for Friday but when you've been out so long you have to be patient with these things. It's not like he's old either and playing his last season he's got a few seasons ahead of him still.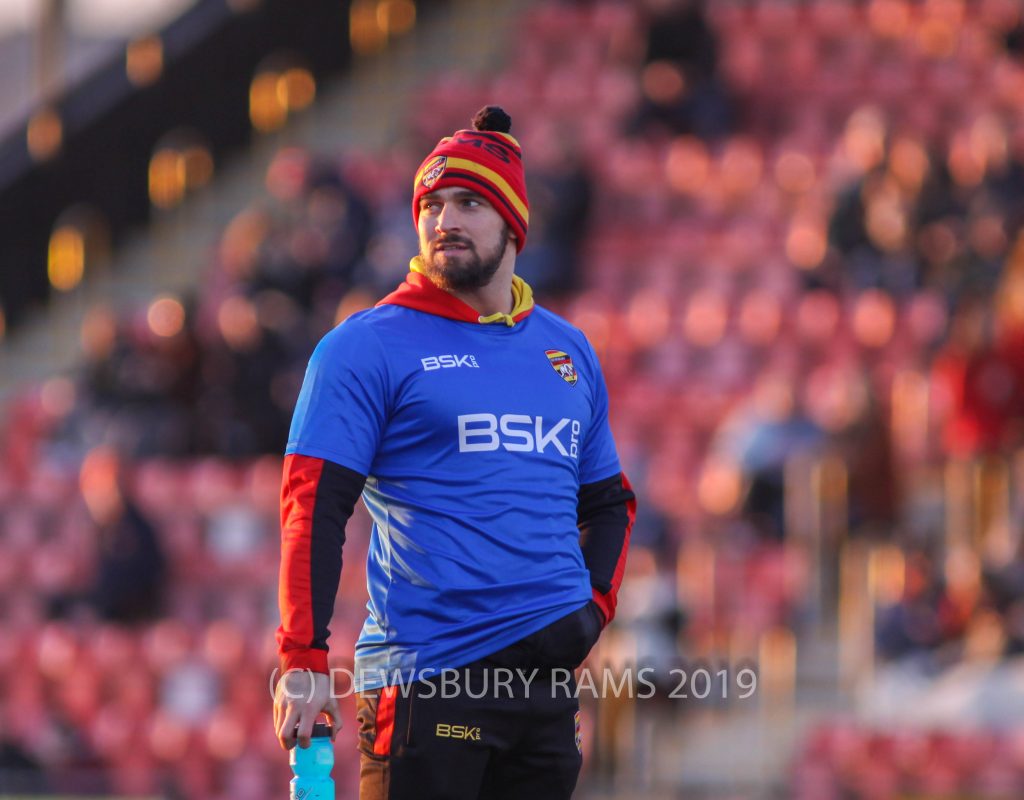 "Five of our lads are due to play on Saturday for Hull KR reserves which is good for us because it gives those lads that are fit but not in the 17 a chance to play. I think along with the Coventry dual-reg that will work really well for us because it gives lads a chance to get game time and keep ticking over.
"We are making the best use of the relationships we have built. I think sometimes the week to week rugby is what some people need. What can happen is you can throw someone in after five weeks and they are not ready, and you haven't had a chance to give them that run of games because ultimately you've got results to think about, so whilst it's not perfect we'll make this way of doing things work for us."
If you want to purchase advance discounted tickets and save 10% then make sure to use the discount code SAVE10.
Click the link to purchase tickets: //www.dewsburyrams.co.uk/match-tickets/