Dewsbury Rams can reveal that we will be selling improved double-sided team/player photo sheets for home match day fixtures for the 2020 campaign, these will be on sale at the North Stand, South Stand programme booths and club shop.
The new improved teamsheet will replace the match day programme that is no longer being printed that was previously announced by the club earlier this month.
Dewsbury Rams over the years have improved massively their online information about the club. The Dewsbury Rams media and commercial team in consultation with supporters at a fans forum discussed media articles.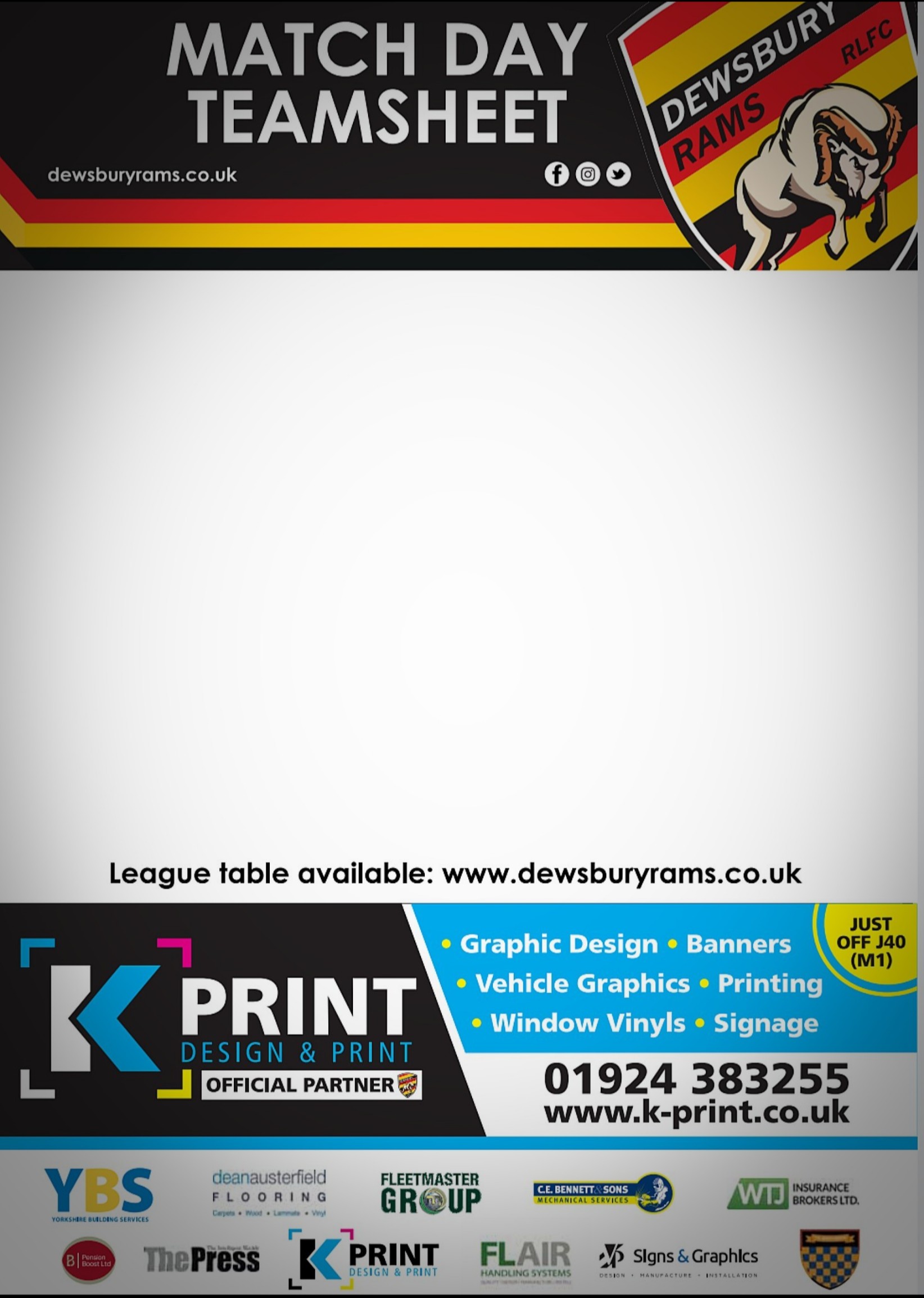 The club has already started gathering fan based articles with both David Hymoes Grassroots article and Richard Summerscales Summer Sports. It can all be agreed that online content surrounding the club is more up to date and current than the information that is displayed in programmes.
For our opening fixture on Friday against Leigh it is hoped that the teamsheet will be available to purchase for 50p (Awaiting printed delivery), along with the teamsheet the club will be giving away to home supporters a 2020 Dewsbury Rams fixture card.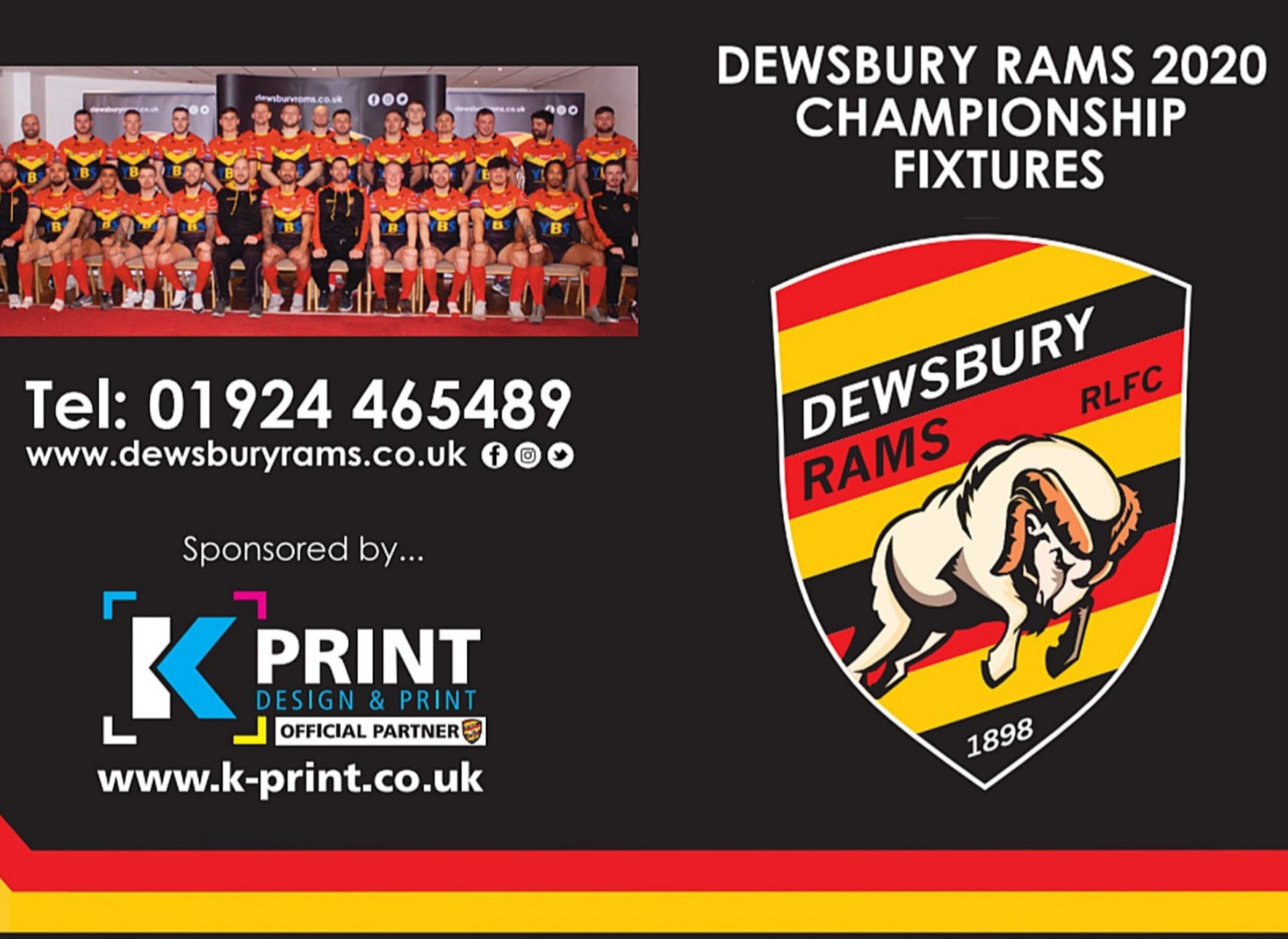 All proceeds of the teamsheet will go towards the running costs of the Monday night and Summer Rampage Club camps. The Rampage Club is an opportunity for young players from community clubs in our area and further a field to experience being coached by professional rugby league players (Martyn Reilly and Luke Nelmes).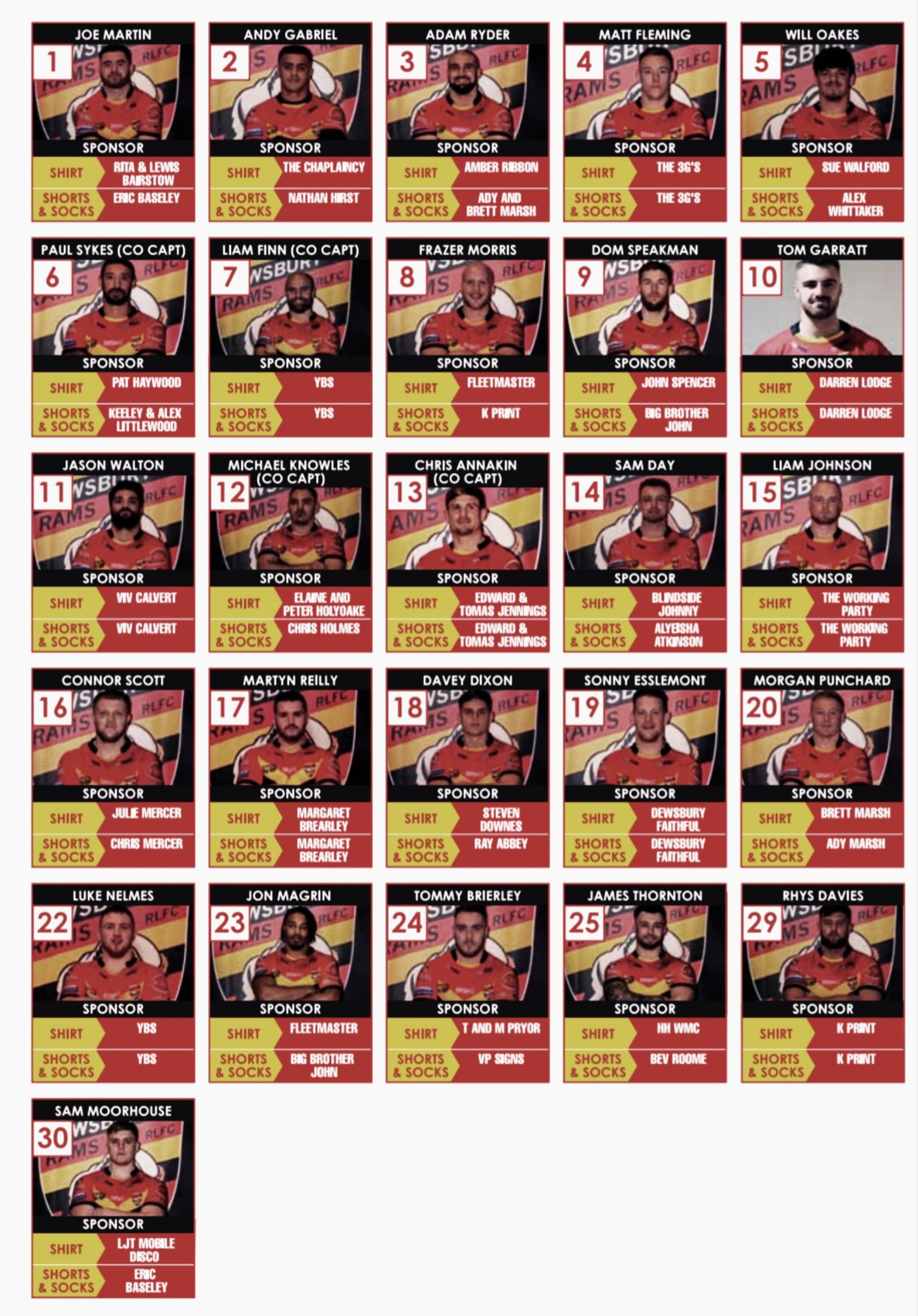 The Dewsbury Rams club media team will keep up to date player stats and league tables on the Dewsbury Rams website. There is also a possibility that the club will print a league table and the player stats on a second sheet that will be available on match days with the teamsheet.
The club is always open to fans ideas and opinions, if you would like to get in touch please do so by emailing [email protected] #UTR.