Dewsbury Rams were defeated in their second pre-season friendly to Betfred League One side Keighley Cougars.
The Rams were able to put early pressure on the home side, and nearly scored an early try but Keighley managed to sweep the ball away for their own drop out.
The Cougars were defending well up until the 8th minute mark when Dom Speakman got control of the ball, span around near the line and put the ball down for the first try of the afternoon. Paul Sykes converted the first kick to make it 0-6 to the Rams.
The Rams kept the pressure on although Keighley did drive for the line a few times after we scored our first try. Ex Cougar and now Ram Adam Ryder scored against his former side by leaping across the whitewash in the 25th minute of the match. Again Sykes converted meaning the Rams were now two scores up, 0-12.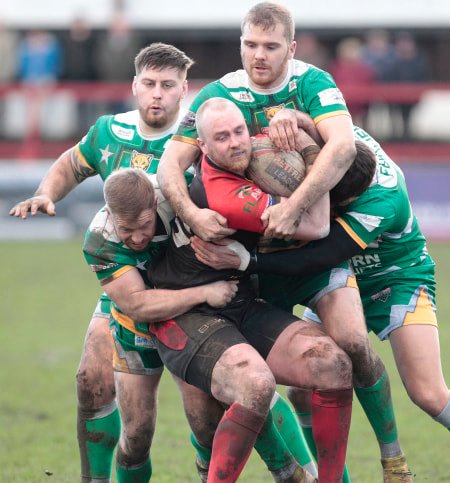 Five minutes later the away side scored again as Liam Johnson bulldozed his way through to score, again Sykes kicked the conversion making it 0-18.
Keighley then came back with two quick tries, the first one from Jake Webster on the 34th minute, Jack Miller was on kicking duty for the Cougars and duly put his first kick through the posts. The second one was scored by Taylor Prell on the 37th minute, Miller missed the following kick.
The half time score was Keighley Cougars 10-18 Dewsbury Rams.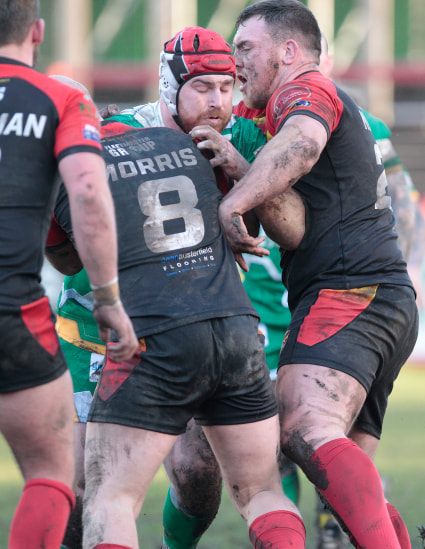 The second half started badly for the Rams as Louis Sheriff scored on the 46th minute, Miller again converted his kick making the score 16-18 to the Rams.
The game then became scrappy as neither side could get a hold of the game, and then on the 72nd minute Dom Speakman scored his second try of the fixture. Sykes converted the kick which made the score Keighley Cougars 16-24.
From there it was all downhill for the Rams as Keighley scored two late tries to win the game. In the 78th minute Mobolaji Agoro crossed the whitewash and just a minute later Jason Muranka planted the ball across the line too. Miller managed to only make one of his conversions which meant the Cougars beat the Rams by only two points.
Next up for Dewsbury is their final home pre-season game as they take on the Bradford Bulls on the 19th January.