Dewsbury Rams are delighted to unveil a brand new reusable and environmentally friendly beaker.
The new beaker is to reduce the need at the Rams for single use plastic pints. 
You will see from the photo we are displaying our colours.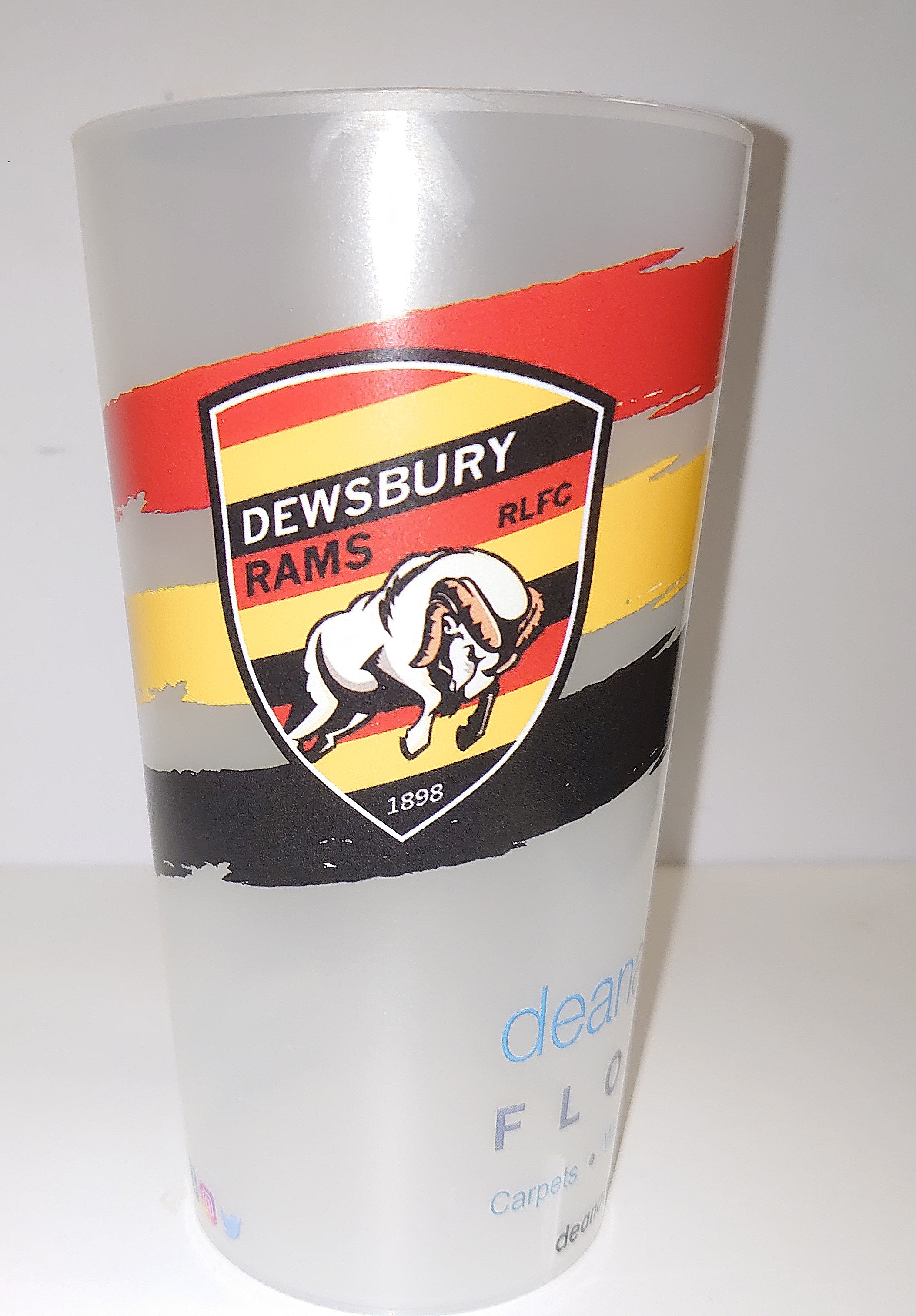 We were extremely pleased for Dean Austerfield to sponsor the beaker. Dean is a new club partner for the 2020 season.
Dean said: "It's fantastic to be able to have my company logo on all the drinking cups. Not only am I helping the Rams but also the environment."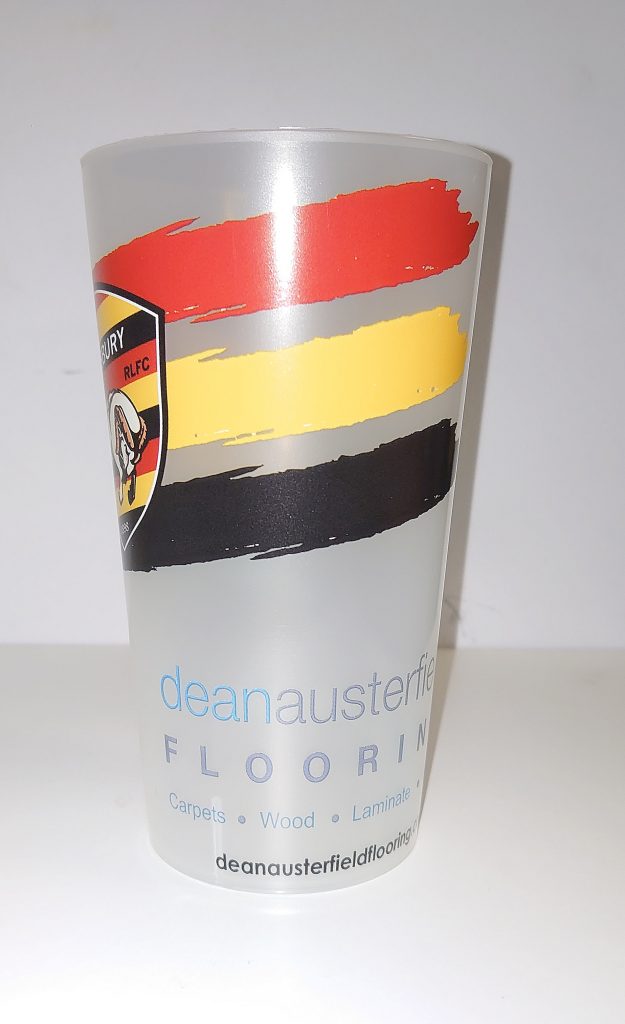 Also on the beaker RLNews is featured, this website incorporates all rugby league news which is run and owned by our very own Tom Coates, who is a member of the Rams media team. Tom helped the club with the design of the beaker and we are always happy to receive a volunteers help.
Tom said: "As a lifelong supporter of the club, I was very happy to help with this project and we think the cups look great. Through RL News, we are able to provide media support not only to the Rams, but to clubs throughout the sport and at every level."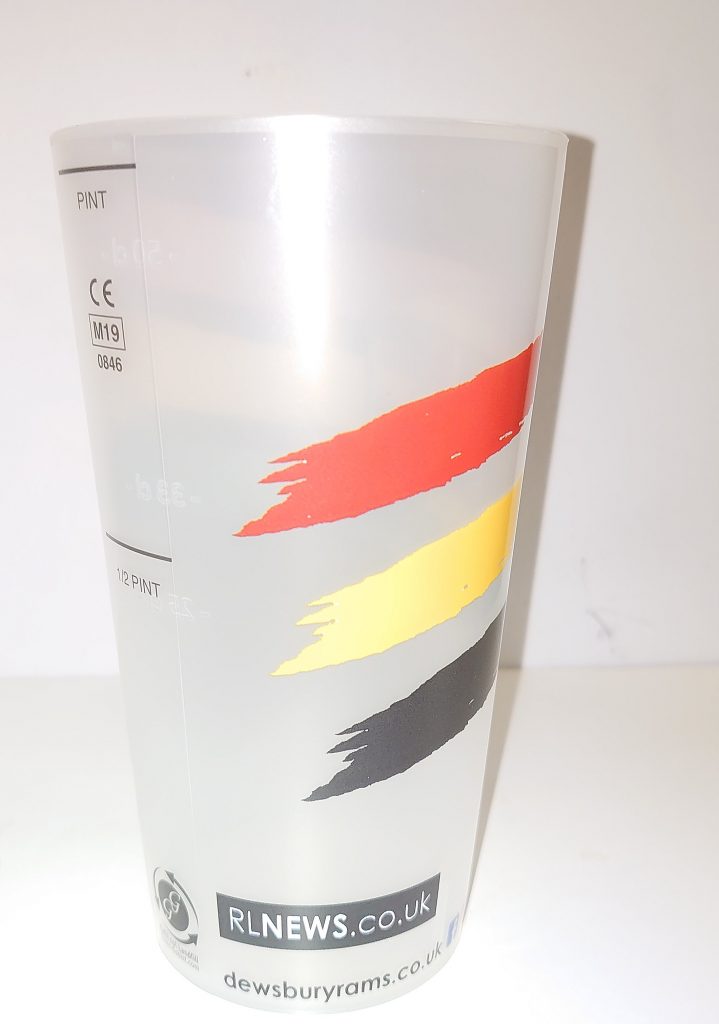 Fans can take advantage of owning one of these beakers in two ways.
One way is to purchase a beaker from the club shop at £1.50 each.
The second way is on the purchase of a drink at the Rams bars. Fans will be charged £1 deposit and then the fans will have a choice of keeping the beaker or claiming back their £1 deposit on return of the beaker to the bars.