Dewsbury Rams are delighted to announce that yet again YBS will be our main sponsor for the upcoming 2020 Championship season.
The long standing club partner is one of our closest friends and we have huge respect and admiration for the company and its people.
YBS director Andy Sutcliffe and his wife Tracy have supported the club for many years and with their backing along with the other directors at YBS they have helped the club both substantially improve on and off the field. The continued partnership will see an increase in sponsorship to which the club are grateful and appreciative of.
Everyone at Dewsbury Rams is proud to work with Andy and his team. Due to YBS sponsorship the club has been able to sign a number of key players down the years including being able to bring in Liam Finn last season.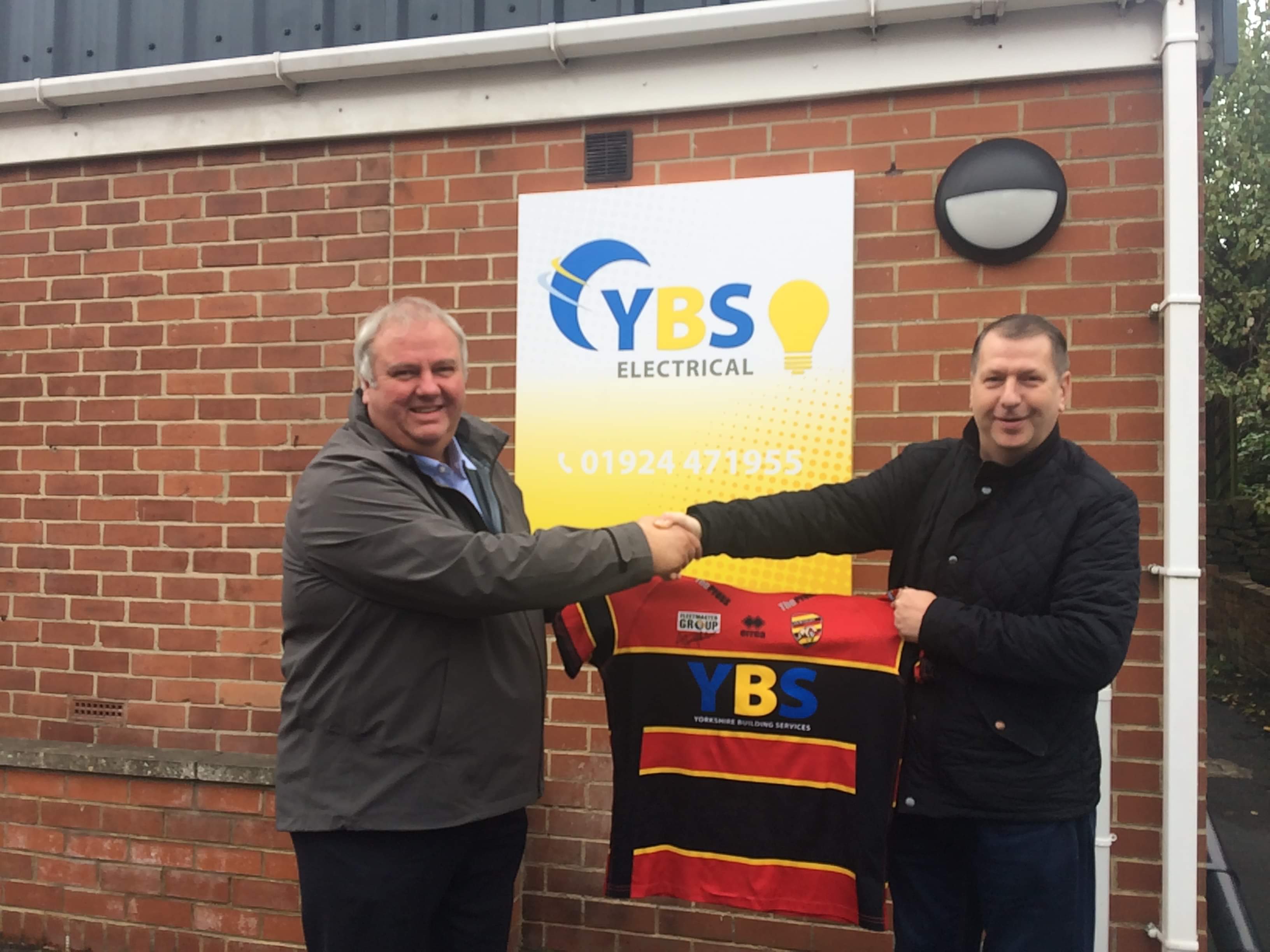 Photograph above shows Andy Sutcliffe of YBS and Ady Marsh club representative.
Dewsbury Rams chairman Mark Sawyer was delighted to retain the long standing major club partner.
On the continued sponsorship he said: "I am delighted to have agreed another sponsorship deal with Andy and YBS. I have known Andy for many years and the support he has given this club has been outstanding.
"As chairman I am proud that our club has such a good relationship with YBS. Andy and his family have attended many games down the years and they will always be welcome at the club as they are very much part of the Rams family. Without sponsors like YBS the club would be in a worse position.
"Once again YBS will be shown on the front of our home and away shirt, their logo will be proudly shown around the ground too in various ways.
"We look forward to working with Andy throughout the 2020 season. Both ourselves and YBS are excited about the season ahead."
On sponsoring the Rams for another year, YBS director Andy Sutcliffe Added: "I am delighted that we have again been given the opportunity to partner with Dewsbury Rams, a club that is steeped in history and tradition.
"This again represents a significant development for the YBS group of companies as we continue to grow our base in Birstall. The club pride themselves in looking after their partners and have done a marvellous job with some great companies joining over the past few months.
"I am really looking forward to seeing the team develop this season and I am very proud that we have been able to continue the partnership with such a fantastic club."
YBS have refurbished their electrical department of the business recently and it looks fantastic with the new planning offices. The electrical division has the ability and experience to design, supply and install all aspects of electrical business services.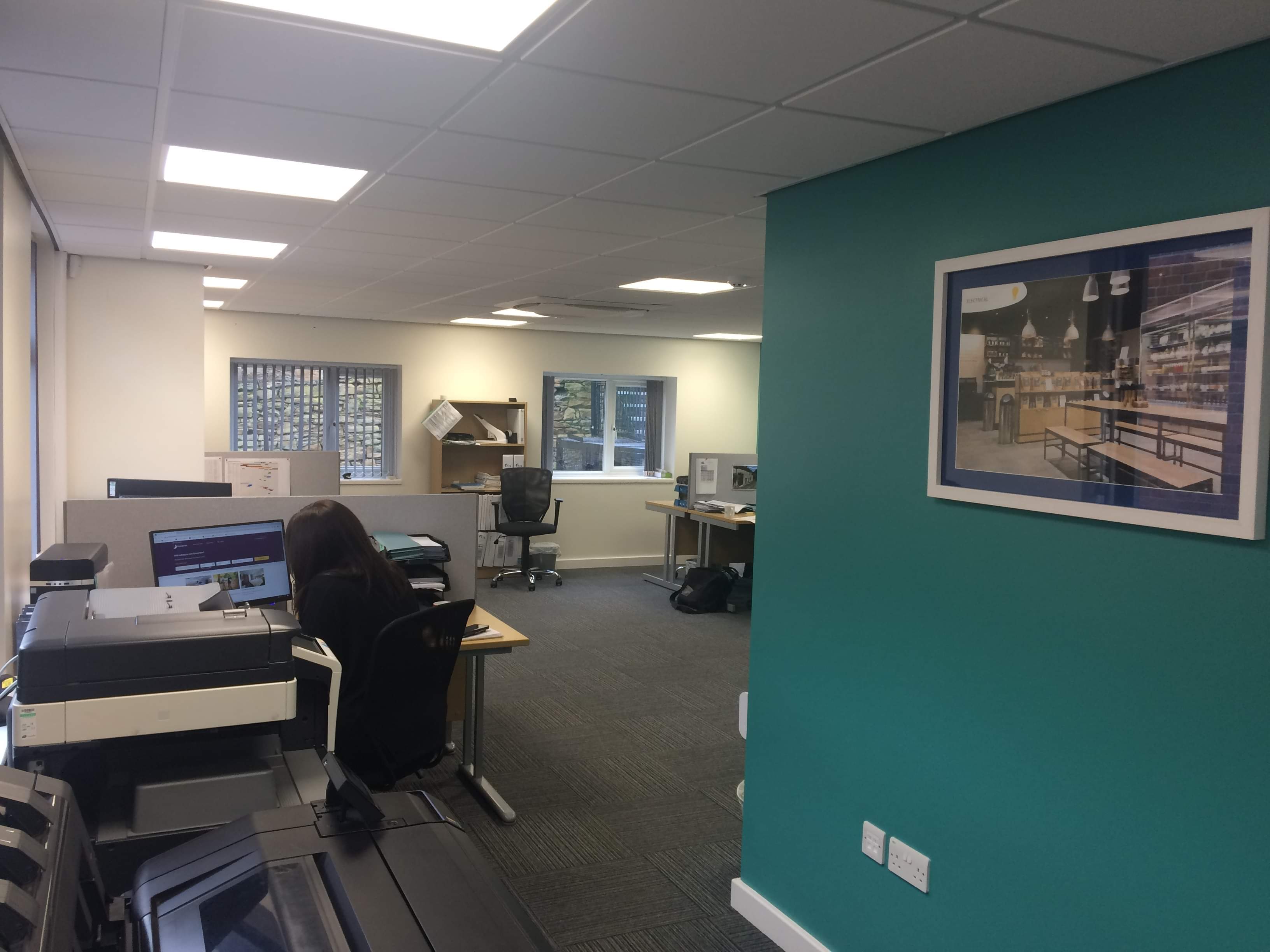 They have the resources to deliver project management, design, supply, installation, testing, commissioning and maintenance of electrical, mechanical control and data management systems.
Working in partnership with their mechanical division, they are able to deliver a complete design, co-ordination and installation service. This enables them to offer their clients a one-stop service without the repetitive costs for preliminaries or site establishment.
Their success lies in enabling even the most technical projects to progress in accordance with design, ensuring projects are on time, on budget and to the highest quality.
We hope YBS have fantastic time with us here at the Rams for the upcoming 2020 season and we can't wait to see them once again at the Tetley's Stadium.